S22 Ultra 512GB/12GB Qualcomm SD8G1 One UI 4.1
Dubai - UAE
Now that one UI 4.1 is being rolled out to the rest of the devices, wanted to show you what I've been using on my S22 Ultra home screen from the Smart Widgets which were built in.
I usually have just 1 home screen with 3 folders containing my most used apps, arranged in a specific personal way.
The smart widgets are very convenient, based on your own personal preference.
Having them there is very helpful, and i find myself using them daily with less steps(searching for an app, activating it, etc)
Here's how i personally use them:
My Cropped Home Screen
Here's how you can enable them:
Start by pinching the screen, then follow the vid.
When you press and hold the widget, you can either add more apps to it (WHERE AND IF AVAILABLE) or set the settings for each individual app the in the widget (WHERE AND IF AVAILABLE)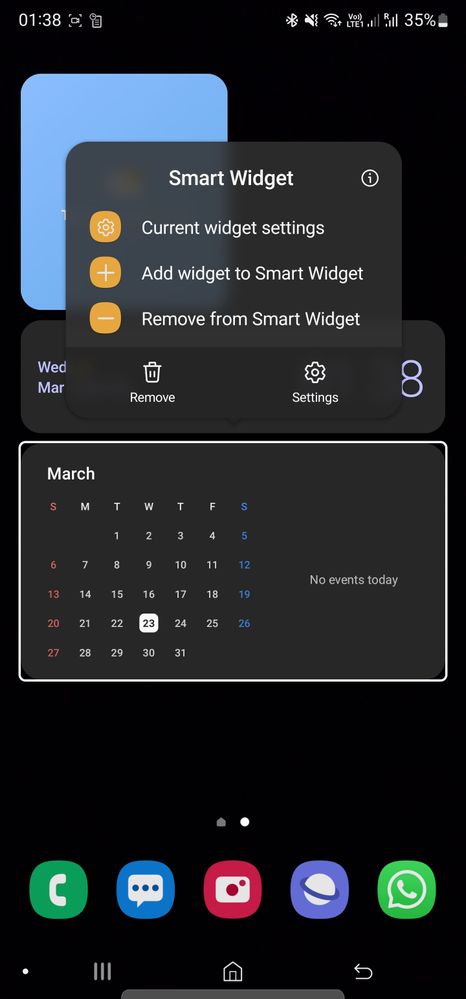 Enjoy, cheers.
Yup it's my fav feature. Thanks for sharing
💕
💯