In today's post for My Grayscale World, we are in Abu Dhabi at the Qasr Al Watan Palace!
Qasr Al Watan Palace, Abu Dhabi
Samsung Galaxy Note 10 Plus
F2.2 / 1/33s / 1.80mm / ISO 80 / White balance auto / No flash
And well, as is usual, let me take you into My Grayscale World!
Applying the classic black & white filter, with the following light tone settings
Light balance: -18
Brightness: -12
Exposure: +40
Contrast: +27
Highlights: +24
Shadows: -20
Sharpness: +11
... gives us this!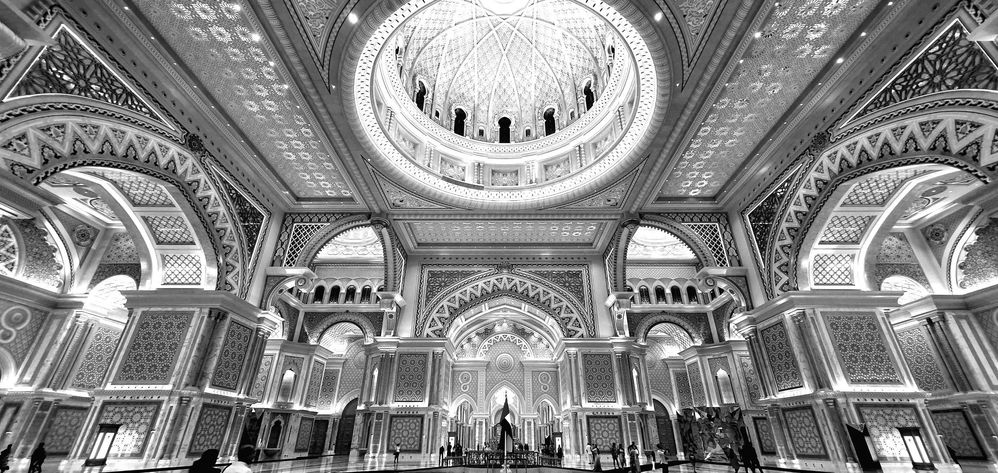 Qasr Al Watan, in grayscale
I hope I have been able to do justice to the majesty and the scale of the Palace! If you have been to the Palace, do share your clicks as well! And as always, please feel free to let me know how I could improve these...
Peace!