Went to the Samsung Store to check out the new Galaxy Watch 5 Pro.
💙
😍
The gray titanium colour is quite nice first of all. Thought it would be to bling but it's just classy. The watch is a little bigger but it is quite light. The new strap is adjustable and fits very snuggly on the wrist.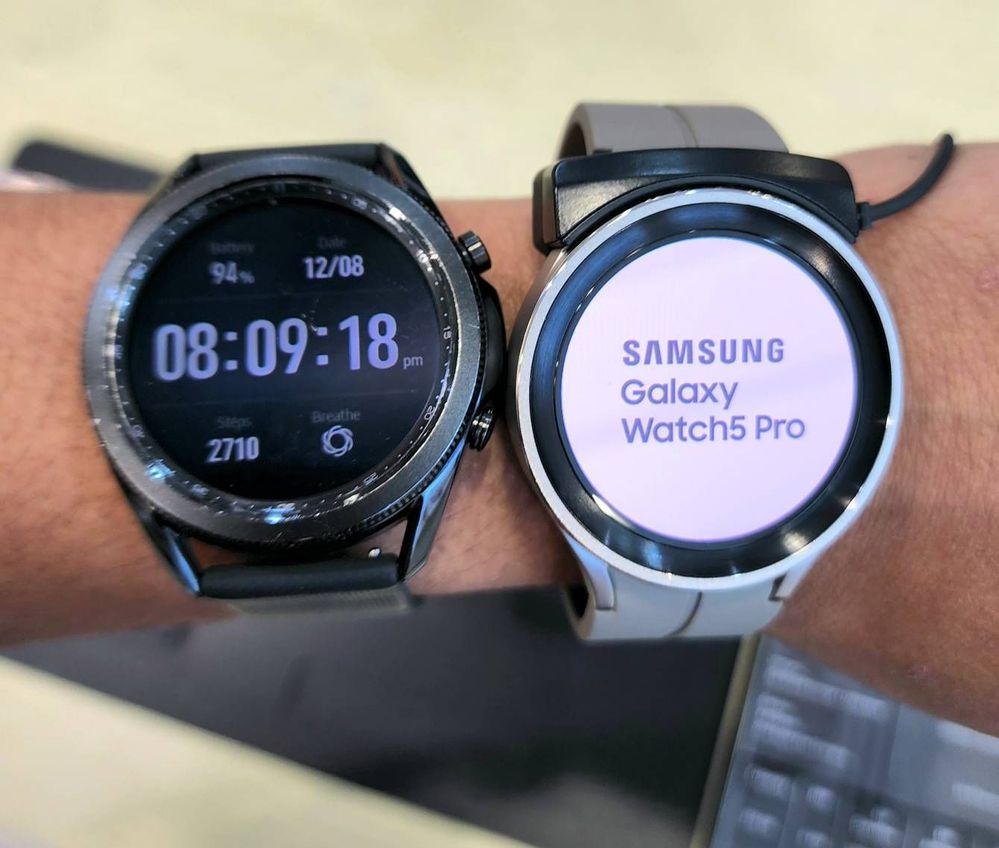 Watch Comparison between the Galaxy watch 3 and the Galaxy watch 5 Pro.
I was a little disappointed that they got rid of the bezel but if you try out the watch you'll know that this new interactive touch does feel good. With the longer borders around the border of the watch, the finger won't slide out easily.
Hands on with the watch 5 Pro.
The Galaxy Watch 5 Pro is good for those who want to get atleast 2 days from the watch and want to use those extra features like trackback and many more workout detection exercises. I thought my watch was quite durable but the new watches have Sapphire Glass and titanium making it even more durable.
Preorder now to get 1 year of Samsung Care, Samsung Duo Wireless Charger and Samsung Reward Points.