Please follow the steps below to report a bug/an error or to provide feedback directly to the Samsung developer team.
STEP 1- Open the Samsung Members App, here you will first see the homepage as shown in picture below.
In the tab at the bottom of the screen, click on 'Get Help' (red arrow).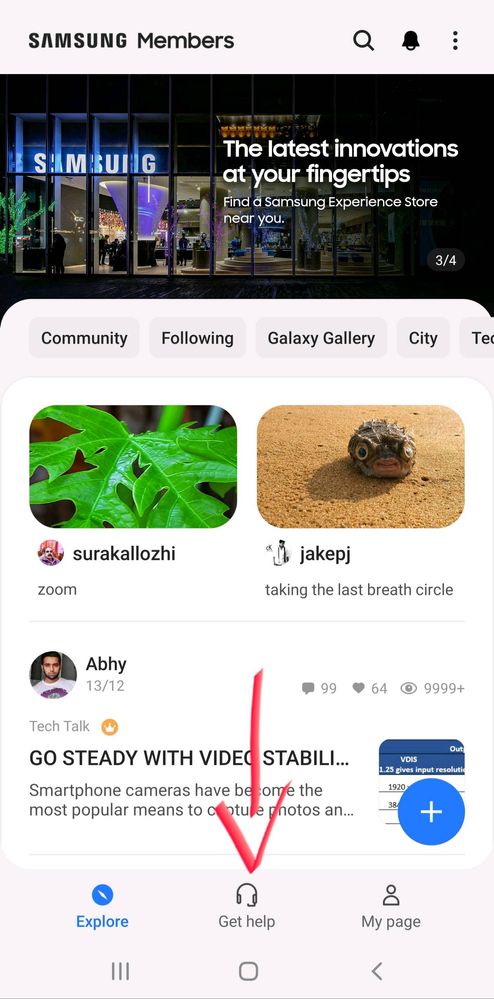 STEP 2- Select 'Send Feedback' (red arrow). Here you also get options like contacting Customer Service through Live Chat or Call and also instant troubleshooting using Remote Support. An option to find Service Centres and Track Repairs is also present.
STEP 3- Select the 'Error reports!' (red arrow) option.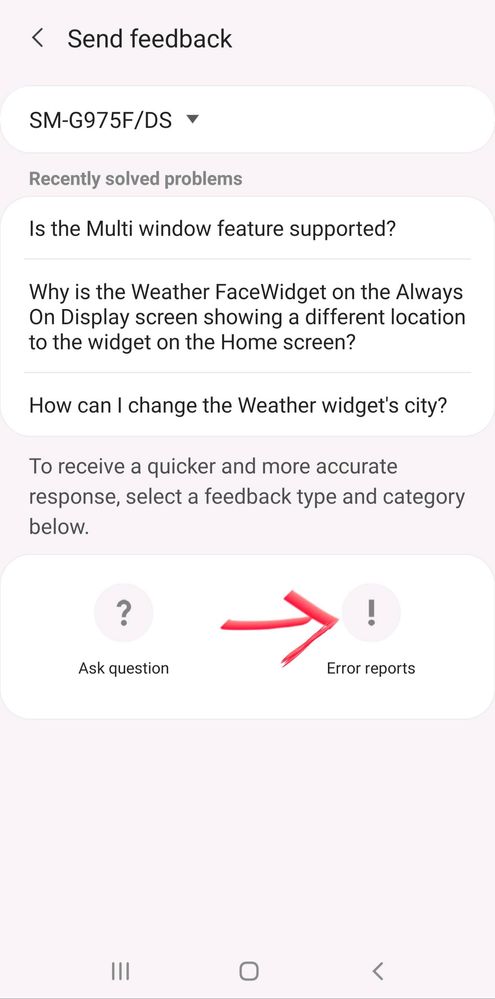 Note- A pop up asking you permission for sending log data from phone may be encountered. This log is used to analyze system status, diagnose errors and to further enhance performance.

Although this option uses mobile data, I suggest to keep it at Always.
STEP 4- Select the relevant option according to the problem here. Just for an illustration I will select the Others option and proceed further.
STEP 5- The error reporting page will open.
The Frequency (blue arrow) drop down has to be set at the appropriate value, if the problem occurs Sometimes then select that or select Always if it occurs everytime, if it happened only once then select Once.
In the text box below the frequency tab, describe your problem as accurately as possible along with steps to recreate it if possible.

The Paperclip icon (red arrow) on top right can be used to attach screenshots of errors, videos recreating errors or such.
Finally the Paper plane (green arrow) icon is used to send the report to Samsung.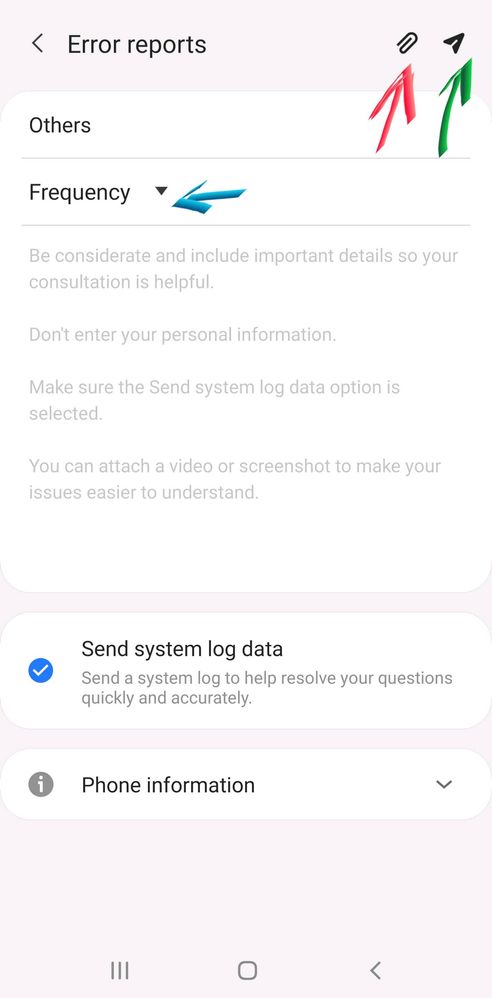 Note- During collection of logs the phone might become a bit slow or unresponsive transiently.
Do not close the app until the error log is sent which will then be reported in the status bar as a notification.