Options
Mark as New

Bookmark

Subscribe

Email to a Friend
#GalaxyTechfluencer
So, in recent days, a new term known as VoWiFi is spreading everywhere, especially in India, but very few people know about it. Hello everyone, this is Anik and today, I am going to explain VoWiFi.
Q: What is VoWiFi?
A: The full form of VoWiFi is Voice Over Wireless Fidelity or Voice Over WiFi. It is also known as WiFi calling.
We all use sim cards in our phones. Many of us also use WiFi at home. Imagine a situation where there is no network to make calls. No other phone is available at the moment. Don't panic! VoWiFi has the solution, if you have a stable WiFi connection. Connect to your WiFi and place a call.
Now, its not that hard, but there are several questions which people ask. Let us have a look at those.
Q: How does VoWiFi work?
A: VoWiFi connects your device with WiFi and your call connects using the internet. It works similar to VoIP (Voice Over Internet Protocol), VoIP connects you to a mobile network from voice over the internet and VoWiFi connects your call using the internet instead of cell towers. That was how VoWiFi works.
Q: Okay, okay, I understood how it works but what are the advantages and disadvantages of VoWiFi?
A: The advantages of VoWiFi are,
1. It works anywhere, on any WiFi. If you have a stable WiFi connection, you can easily place a WiFi call.
2. Most of the telecom providers provide the feature of VoWiFi.
3. Calls will use High Definition (HD) audio calling system to make clear voice calls.
4. It does not matter whether the other person is having VoWiFi support in his or her device or not.
B. The disadvantages of VoWiFi are,
1. You must have an ongoing plan to place a WiFi call.
2. Your talktime (IUC) minutes will reduce in a similar manner of what happens when you place a normal call.
3. You cannot make international calls using WiFi calling.
Q: Sounds interesting! But do I have WiFi calling (VoWiFi) in my device? And if I have, HOW DO I ENABLE IT?
A: Samsung is one of the first companies to bring VoWifi first in India, like back in 2017-2018. Now in 2020, all smartphones by Samsung have this feature inbuilt in devices.
Talking about how to enable it, swipe down from the top of your screen twice, or once, until you see WiFi Calling. Turn it on, connect to a WiFi and you are good to go. Place a call and you will see a WiFi calling sign beside network indicators.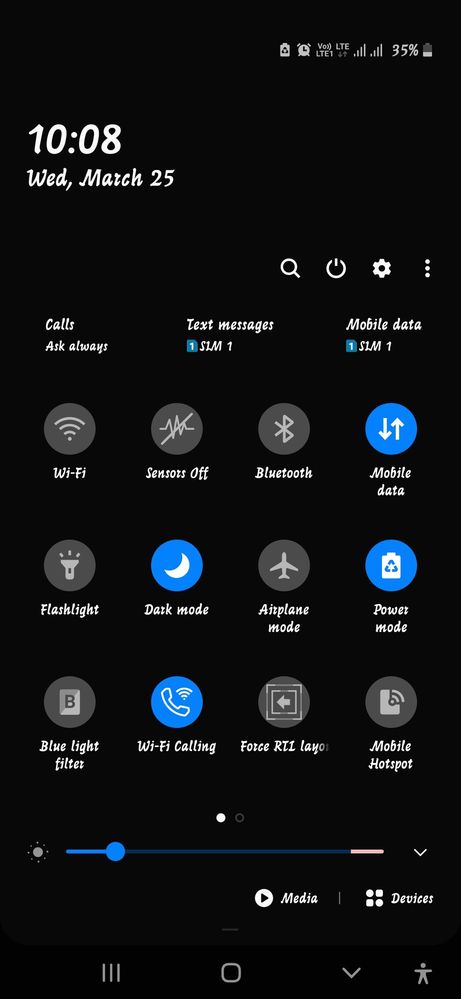 Q: Which telecom operators support VoWiFi?
A: Bharti Airtel and Reliance Jio.
So, this is it. VoWifi, or WiFi calling expained. Thank you for your time. This was Anik and I will see you guys next time.
2 Solutions
Options
Mark as New

Subscribe

Email to a Friend

Nice Work Man, Some people are just simply copy pasting things from the internet. Good to see something original
Options
Mark as New

Subscribe

Email to a Friend