Samsung DeX promises to usher in a new era of mobile-powered desktop computing, allowing you to transform your phone into a killer PC. The best part: it's free. The DeX platform is built into the software of many of the latest Samsung mobile devices, so all you need to get started using DeX are a monitor, HDMI adapter, and peripherals. And with the new Galaxy Note20, you can use DeX wirelessly on most TVs that support Miracast. You have to use either one of the below devices if you choose to have a wired connection(if your TV doesn't support Wireless DeX.)

Simply plug in the USB-C end of the cable to the device and the other end (HDMI) to your TV.
Using DeX wirelessly on your smart TV
With the new Note20 line, you can use DeX wirelessly on most Smart TVs featuring Miracast. The experience works best on Samsung Smart TVs released in 2019 or after. To use wireless DeX, first go into screen mirroring mode on your TV. Then, on your Note20 or Note20 Ultra, pull down the quick panel settings and tap DeX.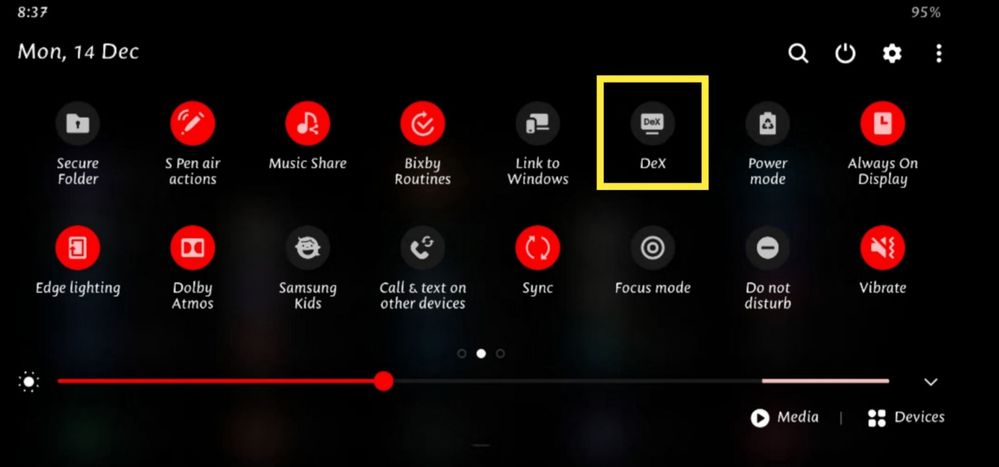 Now select the TV you want to cast to.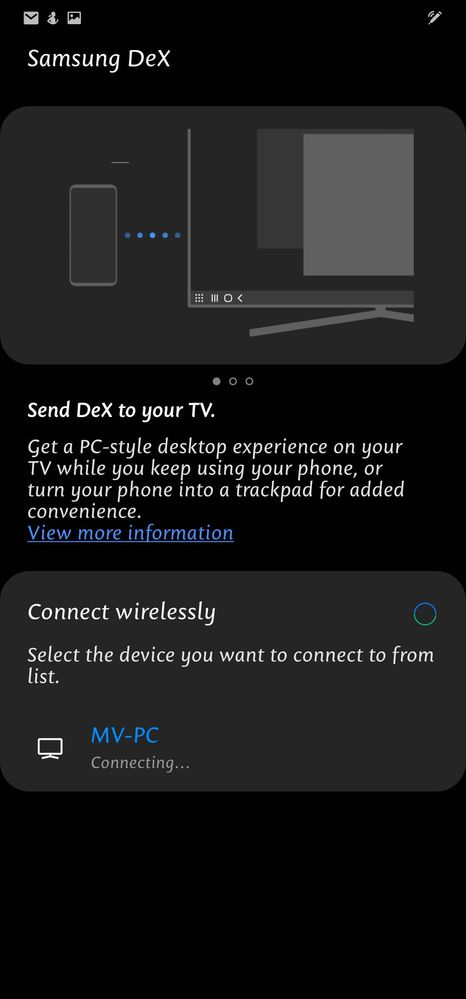 Wireless DeX on Smart TVs is a true second-screen experience — you can keep using your phone as a phone while it powers the DeX interface on your TV. It's ideal for sharing content like PowerPoint presentations or videos, but you can also connect a keyboard and mouse and use the TV as a monitor for productivity work. You can also use your device like a mouse or keyboard by simply swiping down the notification panel and tap on use your phone as touch pad.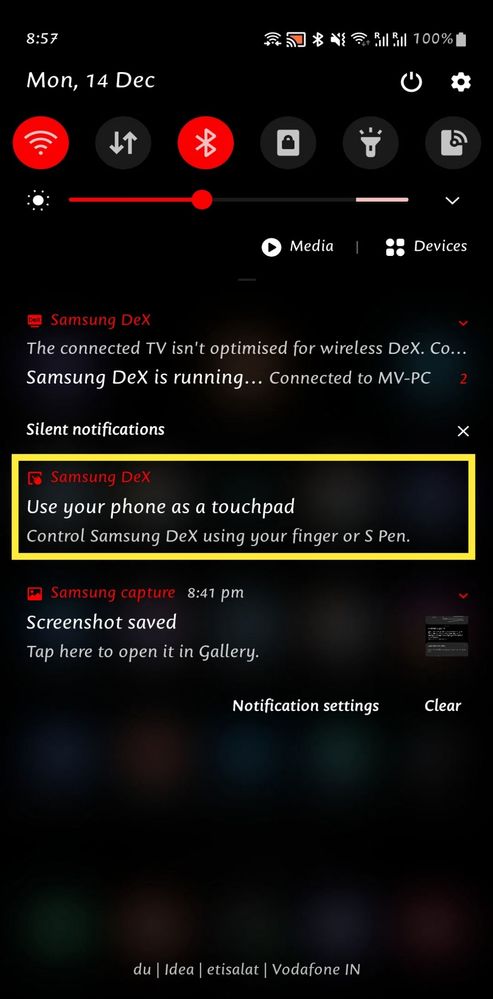 Wireless DeX is also supported on Samsung's latest foldable, the Galaxy Z Fold2, and some older devices through an OTA update.
In my experience, the best part of DeX is using it with my Laptop. To use DeX for PC, no additional adapter is required as you'll simply use your smartphone's USB-C charging cable to connect to your PC. You will, however, need to first install the DeX for PC application on your compatible Windows or Mac laptop. Once you've installed the app and connected your phone, DeX will boot automatically. You can view DeX for PC in full-screen mode or as a floating window alongside your laptop applications. That means if you are in the office, you don't have to look at your phone to see notifications or open any of the installed apps. I have been using DeX for the last 2 years and there is not even a single day I haven't used DeX in my office. It feels like you are using a single device with which you can easily copy paste data between your PC and phone with the press of a button, see the contents in your phone on a bigger display and easily multitask on both your PC and Phone without looking at the mobile.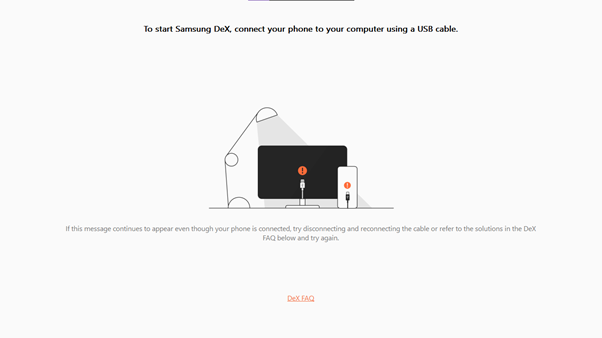 Quick Tips,
Pressing ALT+TAB shows recent apps
Pressing the Windows button will open apps
Pressing BackSpace is Back
Detailed shortcuts in the screenshot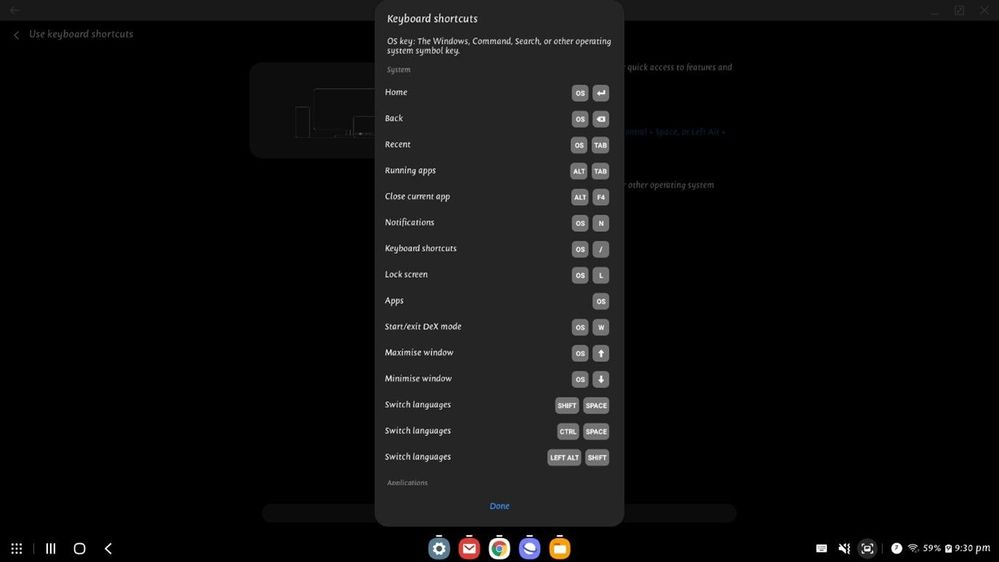 What is your favorite feature? What productivity tips you have for the community? Please do mention those in the comments.
Thanks for sharing this detailed guide to DeX! We can't wait to learn more from you, Ambassador!
Hi there, when i use dex hdmi adapter with my 48 inch tv i get my phone screen covered fully from corner to corner of the tv screen. But on 50 inch tv the phones appears in the middle on the tv screen. Any idea?
When I put the phone on charge, it will be late to charge, it can be seen charging but not and the phone hangs sometimes, I don't know what to do.