Today received March Secuirty Patch update and after installing when I checked in detailed document it shows 2021-02-01 update and released on 2021-02-18. But at settings it's shows 2021-03-01.
That's why wondering if it's same or new update. Anyhow I didn't notice any improvement in battery performance after update and camera heat up issue still to be verified. Will check and update soon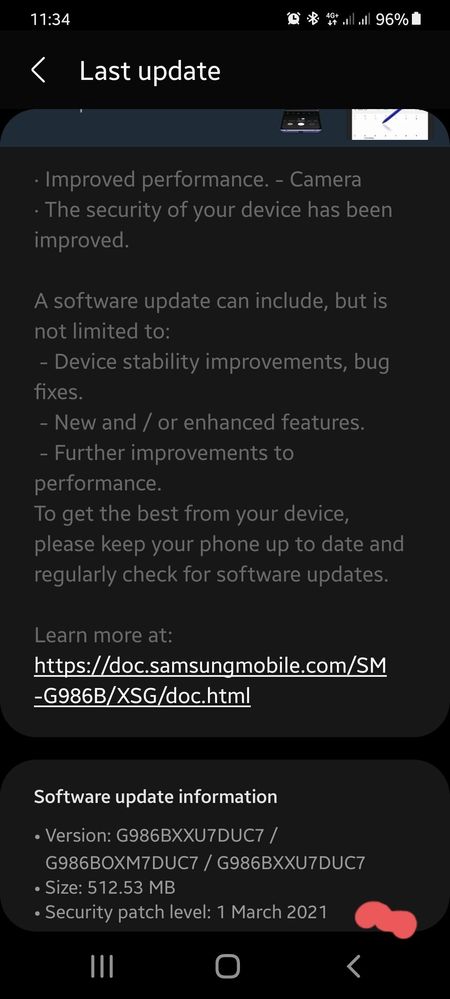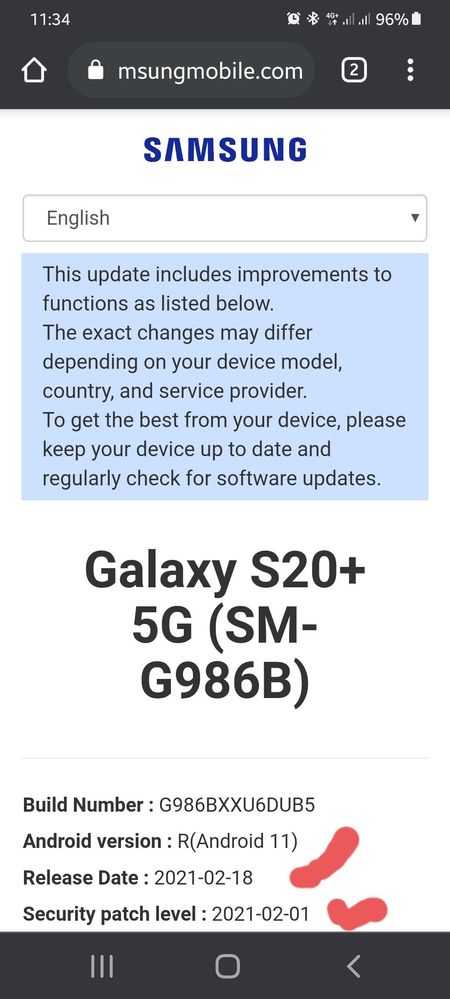 Check the current version of your software and the version of the new update if they have a different AP/CSC or CP then it's a new software update
Hi,
Sorry to hear. Please bring the device to a Samsung Service Center to have it checked out and help resolve the issue.
Find the nearest service center to you online.
Thanks!