Hey!

👋




The official update is just around the corner! Got an update yesterday that the beta program should end soon and we will hopefully be get the Official Android 11 One UI 3 on all Galaxy Note 10 series and S10 series.
Samsung introduced last week 3rd beta for Galaxy Note 10+ One UI 3.0. Which fixes all the bugs and problems that was present on Beta 2. The battery life is solid and most of the bugs are gone! The device is usable for everyday work.
The picture below is my SoT at 19%, do note that the application usage seems to be inaccurate hopefully the official update fixes it.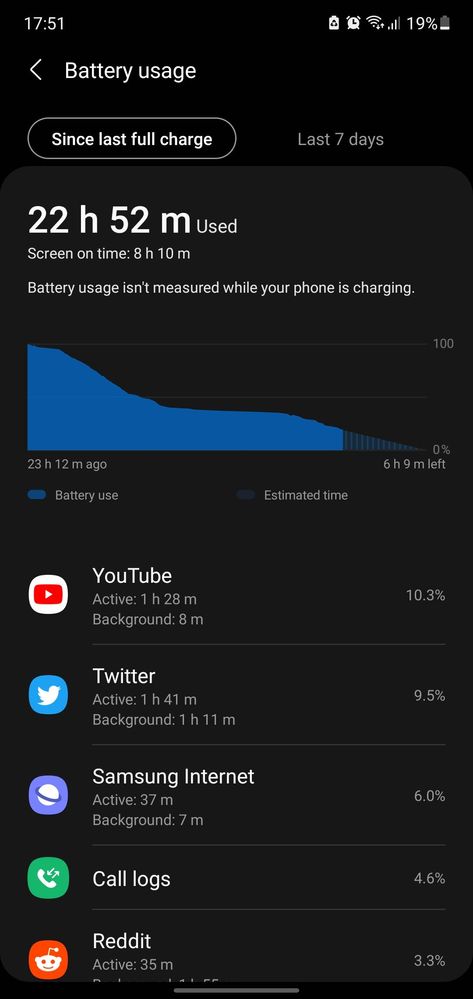 What's new in One UI 3 Beta 3?

Camera Force close fix

Camera crash when attempting to shoot with different front-rear video ratio

Camera cannot enter after update

Green screen appears when camera zoom in/out

Home UI keeps restarting

Cannot unlock with fingerprint

Files in Recycle Bin before update disappear after porta update

Keyboard size reduction during use

Other minor bug fixes
This update improved the battery life and the performance is still a beast! If you want to experience One UI 3 Beta 3 UK version on your UAE device than you can follow the link.
*This method only works for model number - SM-N975F. You can see the video for better step by step installation and explanation.

DISCLAIMER: Samsung and I are not responsible for any damages or data loss that may occur on your phone. Therefore it is best to back up your device and not to install it if it is your primary device or if you are using it for work. I have shared this info for those who are interested in trying out the One UI 3 Beta on Galaxy Note 10+ on their own risk.
IMPORTANT: Recovery mode doesn't work with Volume Up + Power. You will need PC to turn it in recovery mode using ADB Shell or with USB cable.
Let me know if you got any questions!
Wow, thank you. Can't wait for it to be released
Thanks for sharing this with community!
it means that the wait is over
and we are few days away from the final release