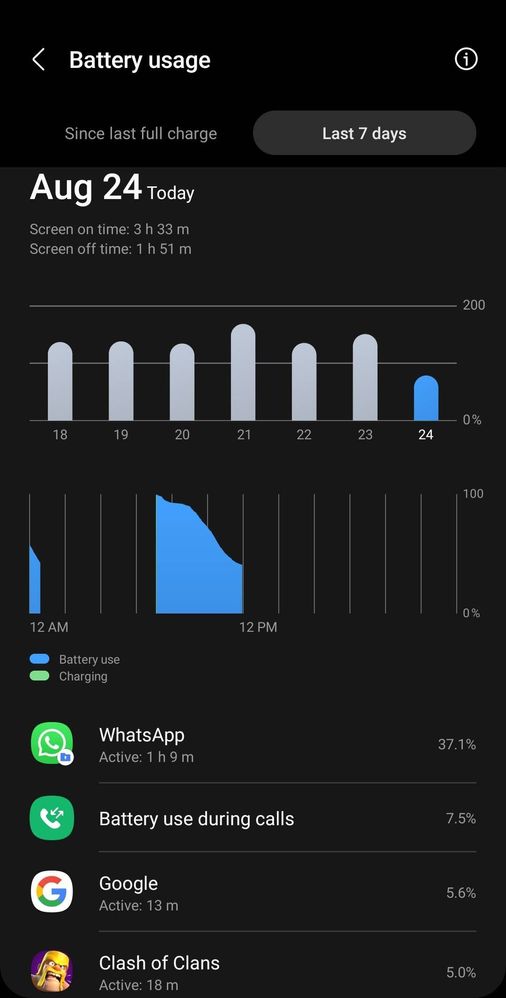 I am getting battery issue in my samsung galaxy a50s device. I've to take nonstop calls for my office. I am getting only 3hours of backup. After turning on battery saver mode. I am getting 3.5 hours of backup. I've tested the battery life and it is saying "weak" status. But I've checked the blocks level (*#0228#) at 100%, it is shown 8 blocks (0~8). I'm using this device for 3 years and I'm confused that if my battery need to replace or not.
Please help me to clear that I've to replace my phone's battery or not.
I've never changed anything in my phone and sync is always on and with manual brightness option. My location is off.
Edit : battery backup 3 hours means not 100 to 0. It is from 100 to 30. (70% for 3 hours, 30% still remains)Is it okay for a 4000mah battery?