Options
Mark as New

Bookmark

Subscribe

Email to a Friend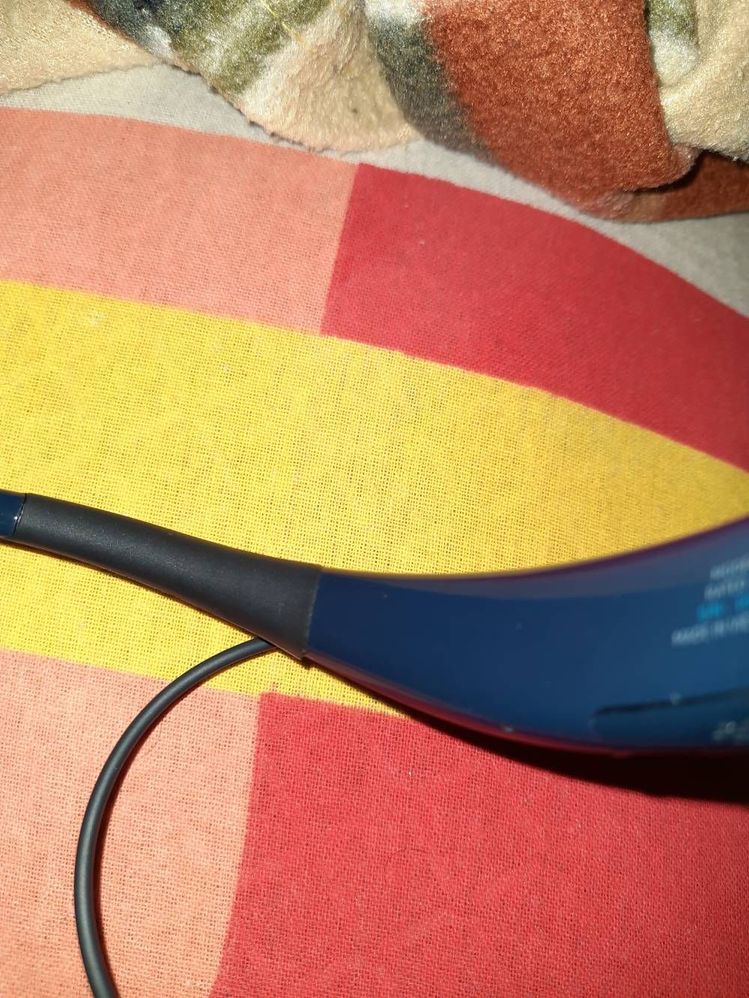 One side joint is not sticked well, only light use. I only saw a little joint crack when i unboxed from flipkart but now it is increasing, i think because of hair oil. Otherside is okay. If buy level observe every side makesure no small bend if any it become bigger like me.
This design is not good for jogging, it just fell to back, my trick is i put full button of the t shirt and keep inside so it won't fell or jiggle in neck. I know no one put full button while running

😂
I loved level u2 audio and bass quality. Today i only know that samsung buy jbl, maybe that's the reason they improved both smartphone audio and other devices.
Level look also amazing but the design that the backside heaviness make level u2 to flip to back while jogging. I also love this earbud design, if you wear it you can also listen to surrounding if you don't want just increase volume
😉
.
For this budget 2000rs it is good but without this proper body quality we can't use it along. Samsung should improve the quality of body, also if can just bring the weight in front to avoid flip to back while running.
I am sure that i didn't accidentally stepped on level u2 or bended fully to tear like that. It is 100% manufacturing defects i should do a return when i see it but i thought it is okay not make any more problem. Now the crack increasing maybe it is glued and the sticky is you know. Also i have jbl headphone i always using it not the level, you can check my level quality in that photo ofcourse you will see my finger prints but you can't see any rough use mark. It is just a born baby that is going to die
🤧
.
Options
Mark as New

Subscribe

Email to a Friend
Options
Mark as New

Subscribe

Email to a Friend
I had this experience with atomberg bldc pedestal fan, the fan stopped working suddenly and i just sent a mail to atomberg company after one or two hour agent call me and asked my address. Next day a guy call me and replaced the smps in doorsteps.
Bro, first i contacted customer service
😑
but they tell me to contact harman and provide me a link.
I am a huge samsung fan that's the reason why i brought level my friends suggested me to buy oneplus neckband but i refused and purchased level u2, he also told about the issue it break easly. Everyone knows it a kerala youtuber also talked about it and just wrote it to let the samsung agent read it, maybe they can bring level u3 without auto breaking body
🙂
Options
Mark as New

Subscribe

Email to a Friend
I bought one plus instead of level U. No issues till this date it's been almost a year
🙂