Impressive feature of #Samsung #OneUI 4 (based on Android 12):
#BackupCalling
=
#WiFiCalling (#VoWiFi)
+
#AutoDataSwitching
Auto Data Switching:
Switch to another SIM for mobile data if the preferred SIM can't connect.
If Wi-Fi Calling is on, SIMs will also be able to make and receive calls when they're out of network range. The calls will go through the mobile data connection of another SIM.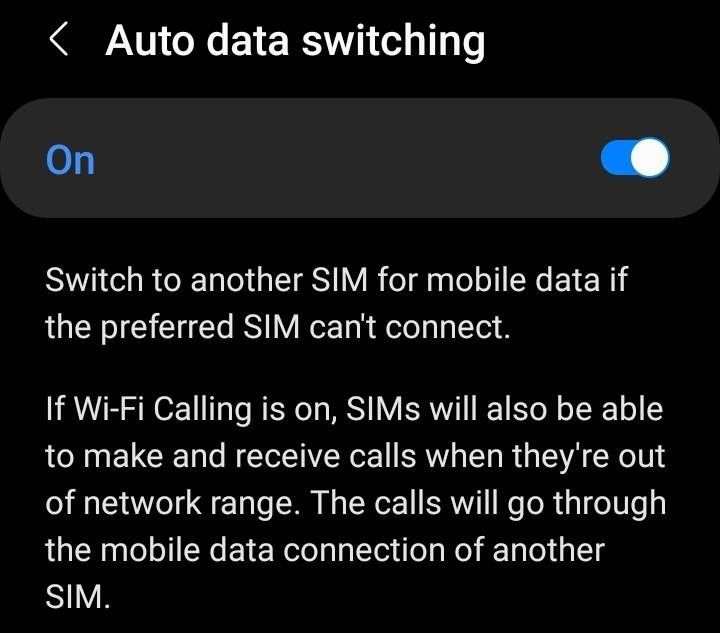 Dear Samsung Member,
Greetings from Samsung Customer Support!
Thank you for sharing your feedback. We welcome your suggestion and appreciate the time and effort you have spent sharing your valuable comments. This will help us to improve our services.
Thank you for writing to Samsung.
Warm Regards,
Samsung Customer Support
Is this an existing feature, or one you would like to see incorporated? I don't see it anywhere on my US variant S22 Ultra.