I have a note 10+ and I was going through the developer option, when I came across a option which would stimulate cutouts on the screen and when I would use the corner cutout it would freeze my phone and I had to force restart it by holding down the power button and the volume down key.
I had my s pen out when this happened and tapped it with the s pen. I don't think that really matters but just letting you know the full context. I have my phone on the latest updates.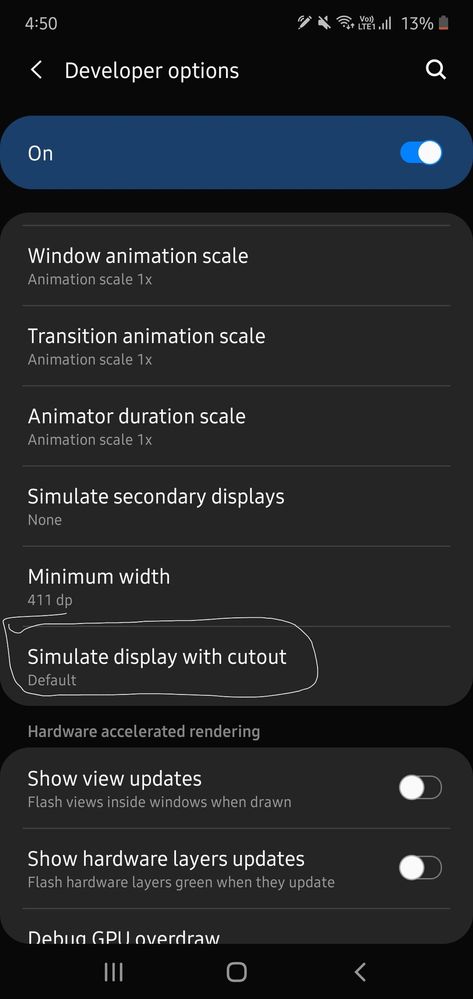 first make the animation scale to .5 and other two animation scales too to .5
Hello,
Please contact our call center on 800 7267864 to assist you with your concern.
Thank you