Does note 10 lite has the object eraser feature after one ui 4 or 4.1, because I can find it mentioned in the Change log of the update and it's not there in the photo editor nor the labs section
Note that the apps are updated to the final version
Hi,
You can click on the edit function in gallery against each photo. Then click on the three vertical dots and object eraser is there.
Screenshots attached.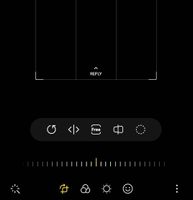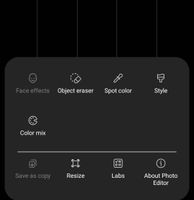 Thanks for your reply, I already tried this because I have another note 10 + device, unfortunately the feature is not there using the same steps for note 10 lite
Ohhhh... I am using S21 Ultra.