Options
Mark as New

Bookmark

Subscribe

Email to a Friend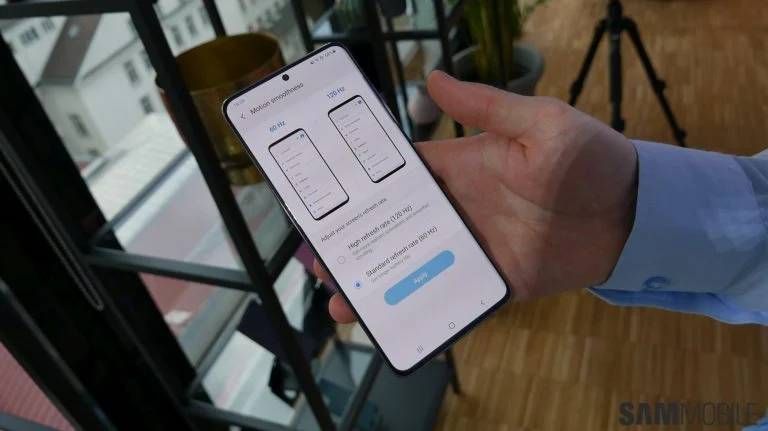 The 120Hz displays on the Galaxy S20 series are awesome, but they aren't utilized to the fullest potential. For one, you can't use the high refresh rate with the maximum screen resolution. Samsung also decided to not add the option to dynamically switch between 60Hz and 120Hz refresh rate based on what app is opened or what content is played, even though it did ponder doing so at one point.
It's unclear at this time if the Galaxy Note 20 and Galaxy Note 20 Ultra will be able to provide the high refresh rate at the highest screen resolution (whether or not the regular Note 20 will have a 120Hz display is also up in the air). But it looks like at least the Galaxy Note 20 Ultra will come with the dynamic refresh rate feature. Tipster Ice universe shared a photo on Twitter showing an 'adaptive' refresh rate option in the Note 20 Ultra's settings menu.
Adaptive vs variable refresh rate: There's a difference
This adaptive/dynamic refresh rate feature shouldn't be confused with variable refresh rate. The former will simply allow the phone to automatically switch between 60Hz and 120Hz refresh rate, which the Galaxy S20 series already does when certain apps are opened. Variable refresh rate (VRR) is a hardware feature that enables a display to vary its refresh rate in real-time to any number between the minimum and maximum refresh rate. Rumors say the Galaxy Note 20/Note 20 Ultra has support for variable refresh rate, but they are all unconfirmed at this time.
Adaptive refresh rate adjustment is purely a software feature that Samsung could easily bring to the Galaxy S20 lineup through a software update, and we're assuming it will after the Galaxy Note 20 series goes on sale. Of course, instead of waiting for an update that may or may not come, you can simply use Bixby Routines to manually set up your Galaxy S20 to switch between 60Hz and 120Hz refresh rate in different apps