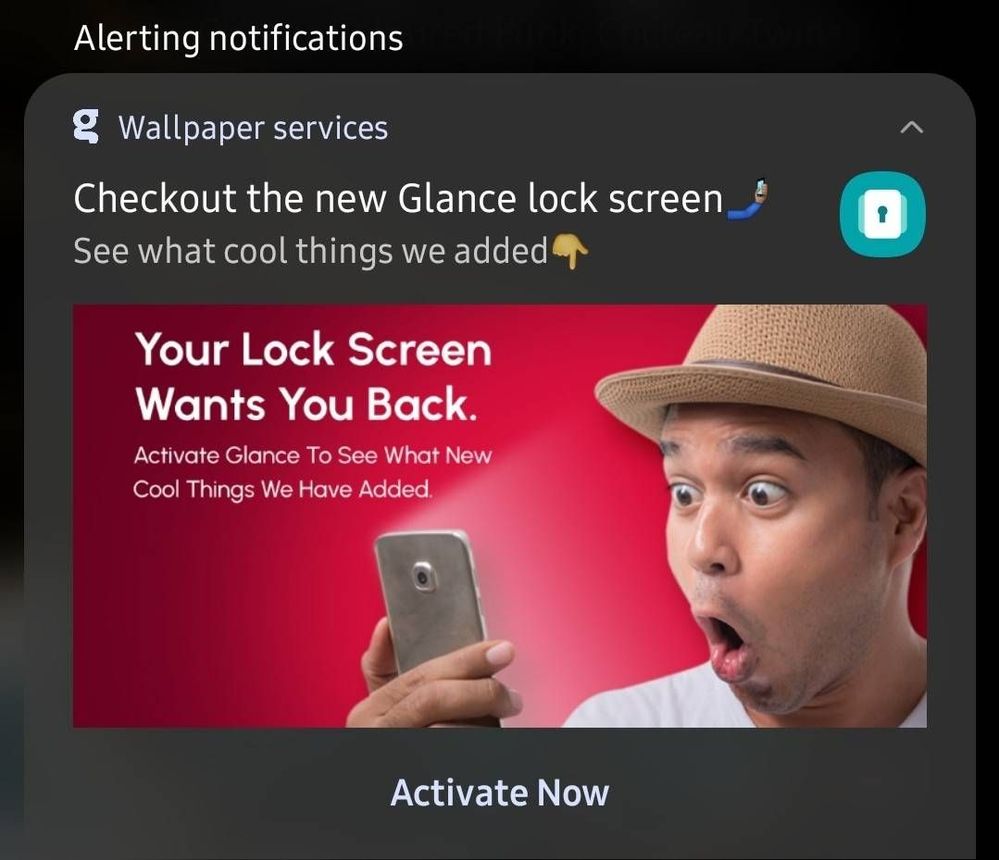 What the hell is this BS, Samsung? We don't pay a premium for your smartphones for this nonsense spam.
There is not an option to disable "Wallpaper Services" which generates this BS ad or even block its notifications.
Please provide an option to disable this nonsense spamware.
I haven't agreed to receive 'promotional material' so why am I getting these nonsense BS ads?