So, over the past couple of days I have been sharing photos from my visit to Petra in Jordan. And today is no different. This is in fact one of the more difficult photos I captured during that trip and hence, one of my favorite clicks of the year!
I had to shoot this photo while holding the phone steady against a slab of concrete to get the angle and framing right. And it was actually pitch dark, which is why I had to dial up the shutter speed to 4 seconds, the aperture to F1.5 to focus on the rocky outcrop and the ISO to 400.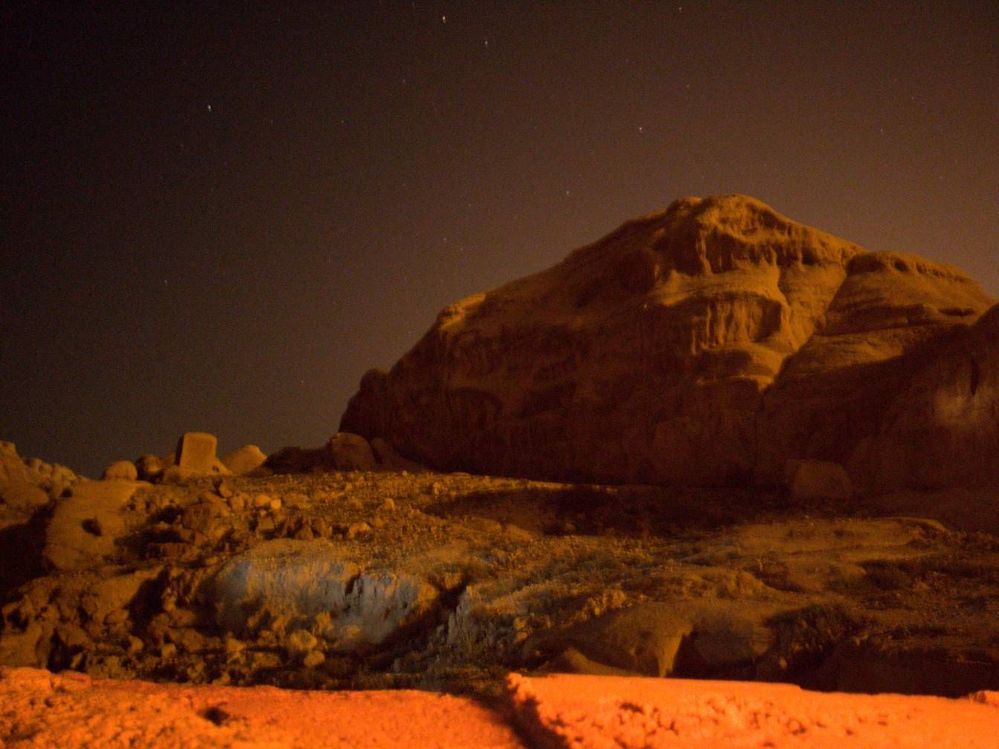 Petra in Jordan, at night
Samsung Note 10 Plus
Shot in Pro mode (hence, saved as a .dng file)
F1.5 / 4" shutter / 4.30mm / ISO 400
Now that doesn't seem so... great, does it?
But as usual, I let loose the magic of Samsung Photo Editor on it and hey presto... this was the result.
Edited grayscale photo of Petra at night
I think the grayscale filter, as well as the increased contrast and decreased brightness have helped provide a beautiful moody feeling to the crop of rocks and the hill, while the stars shine more brightly in the dark night sky.
I do realize that the lenses and the better image processing in newer phones, for instance the S23 series would have performed far, far better in these scenarios, helping bring more details and better light balance in night shots... so, I am just waiting to hear how the S24 series is going to top that.
And as always, would love to hear how you feel about these clicks.