While I am indeed a great fan of posting photos straight out of the phone, right after clicking, without any editing or filters, some situations and clicks demand it.
For instance, here is a click I captured while I was shooting a video on my Note 10 Plus (yes you can do those things simultaneously on your Galaxy phone!).
And fun fact, I was shooting a hyperlapse, so I did not have control over the zoom, the aperture or the focus.
Motion picture, captured during hyperlapse recording. Location,: AlSiq, Petra
As you can see, it's a GIF that was exported from the motion photo that was captured. It was quite a jerky ride, and despite being captured during a video recording the photo did turn out pretty clear. Kudos Note 10 Plus!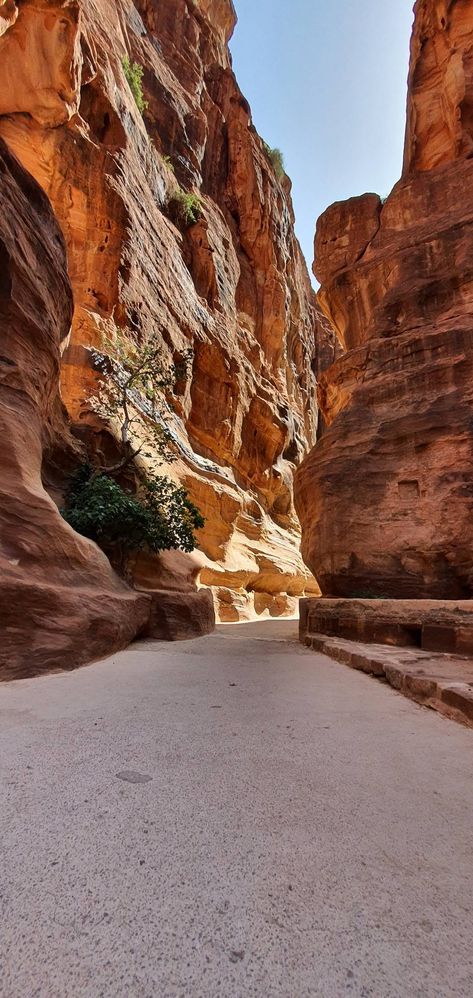 Original photo output
Shot on: Samsung Galaxy Note 10 Plus
F2.2 / 1/325 s / 1.80 mm / ISO 50 / White balance Auto / No flash
But for me, that photo doesn't emote well. It needs intensity and it needs framing.
So, that's what I did.
- Cropped in a little closer to frame the walkway that was opening up from a little lower perspective, like teasing the adventures waiting around the corner
Cropping in a little closer to frame the walkway better according to the photo grid guidelines
- W
ent to grayscale to create a sense of foreboding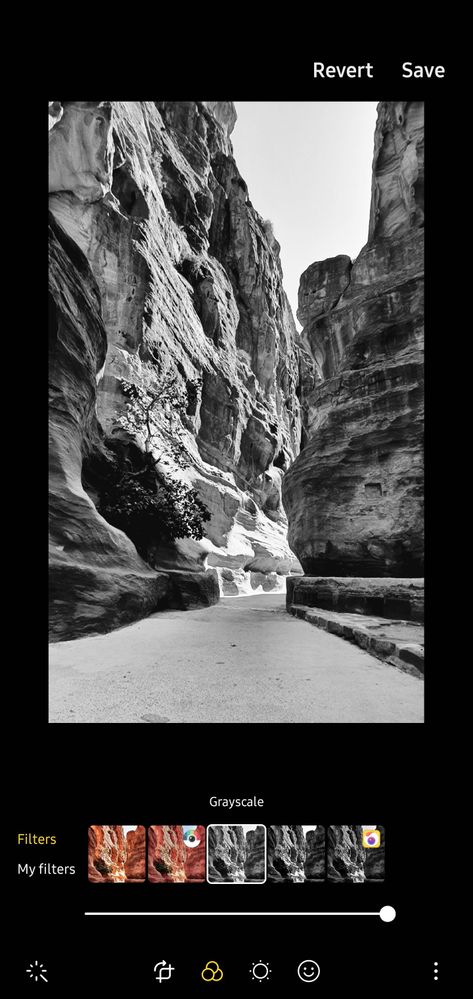 Adding a grayscale filter to the photo
- Decreased the brightness for a little bit of mystery, increased the exposure to bring in a little more light, and sorted the shadows just to get a bit more detail.
Editing the exposure, contrast, shadows and light balance to let the details pop
And here's the final result!
Final result of editing
Of course, there will be those who prefer it to be in colour and have the vibrancy and pop. So, let me know, which one do you like?