Hello Developer,
I am using Galaxy A03 Core from last 9 months.
I haven't got Android 12 yet. But I have seen many article where they are telling that this phone will get Android 12 update.
I only want confirmation that I galaxy A03 Core will get Android 12 or not.
Reply me ASAP.
Hi
The official release date for the a03 core is November 22
So at least two months from now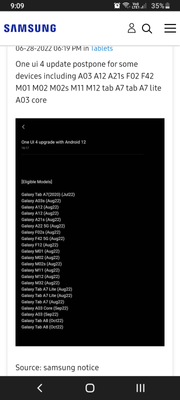 So what is this⚠️