In the world of photography, EXIF (
Exchangeable Image File Format
) is the holy grail of assessing the metadata or the exposure settings that were used to shoot that particular picture.
EXIF data mentions four important aspects of any picture.
1. The device it was taken with.
2. Aperture.
3. Shutter Speed.
4. ISO Sensitivity
Hence, by looking at the metadata of any picture, you can easily ascertain its standard parameters.
Now, unless and until you use the Pro Mode to shoot you photo, and use just the Auto Mode, you can't really make out the finer details of the image. Not literally, but the EXIF data, as mentioned earlier.
Here, let me show you how you can easily check the metadata of any picture using your stock inbuilt Gallery App.
Simply open the image. And then swipe up.
You should see something like this :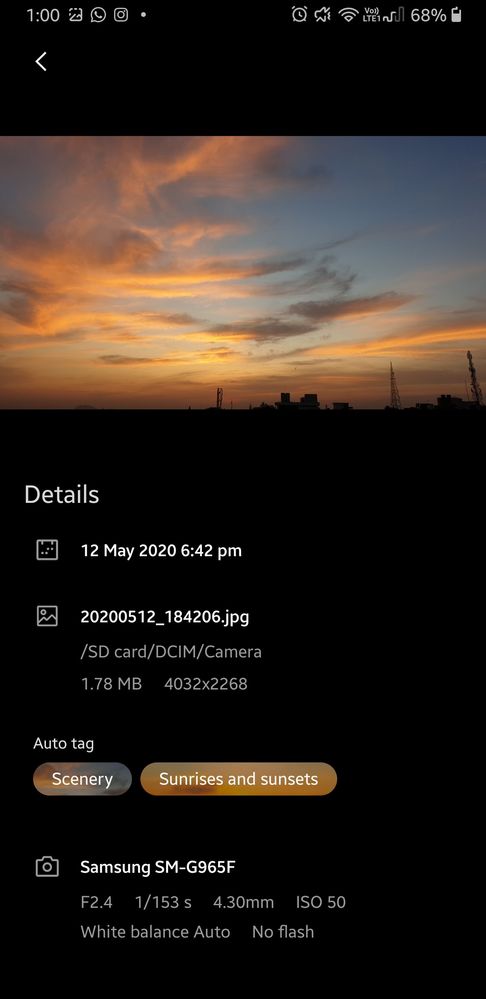 You can clearly see all of the image details, at the bottom of the screenshot. This includes the device name as well.
That was EXIF data explained in short.