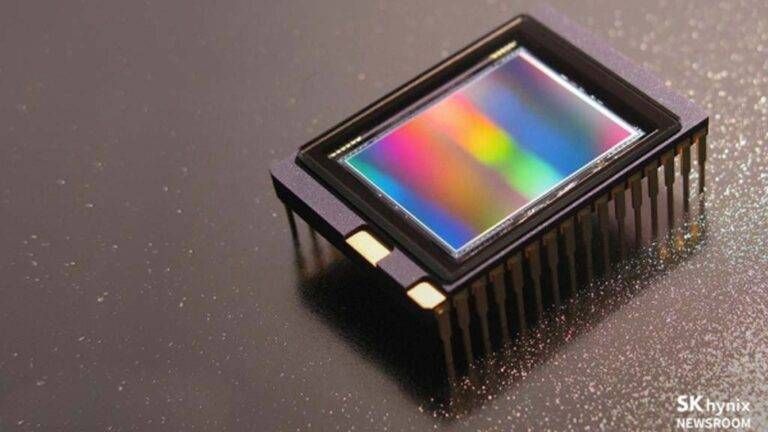 AI-powered
smart features enable mobile devices to optimize photos with accuracy and create stunning images. Most
Samsung
flagship and mid-range smartphones feature the technology. Now a report claims that future Samsung phones could use an advanced AI-powered image sensor that SK Hynix is developing.
South Korean media –
The Elec
reported that SK Hynix is creating a new CMOS image sensor (CIS) that uses neural network technology. The report also claims that Samsung is planning to implant the AI accelerator into this CMOS image sensor, which is itself based on SRAM and is combined with a microprocessor, also known as memory computing.
The new AI-powered CIS will reportedly be capable to recognize information related to the subject of the image through the saved data. For instance, it can easily identify the owner of the smartphone when it is used on a front camera.
Most of the existing smartphones have separate CIS and face recognition. Meanwhile, having the image sensor do this automatically can save time and conserve device power.
SK Hynix has recently designed and verified the CIS field programmable gate array. At the same time, it also plans to develop AI accelerators that use non-volatile memory instead of volatile SRAM.
SK Hynix is not so famous in the CIS region. According to Strategy Analytics, Sony controlled 44% of the market during the first half of the year, followed by Samsung with 30%. Whereas OmniVision had a 9% market share and the remaining three companies, including SK Hynix, together controlled 17%.
Presently,
SK Hynix is supplying its high-resolution CIS to Samsung. Last year, it furnished the 13MP CMOS image sensor for the
Galaxy Z Fold 3
smartphone. Whereas, this year, it is supplying 50MP CIS for the Galaxy A series phones.