Options
Mark as New

Bookmark

Subscribe

Email to a Friend
Samsung Good Lock is a somewhat powerful app for
Samsung
devices. It includes a variety of customization options, including theming, UI tweaking, and more. It's not a new app and originally launched back in 2016. Samsung updates it every year and the 2021 variant was launched in the first week of February 2021. Here's everything you need to know about Good Lock 2021!
How to download and install Samsung Good Lock
You can download Samsung Good Lock app by using the link given below,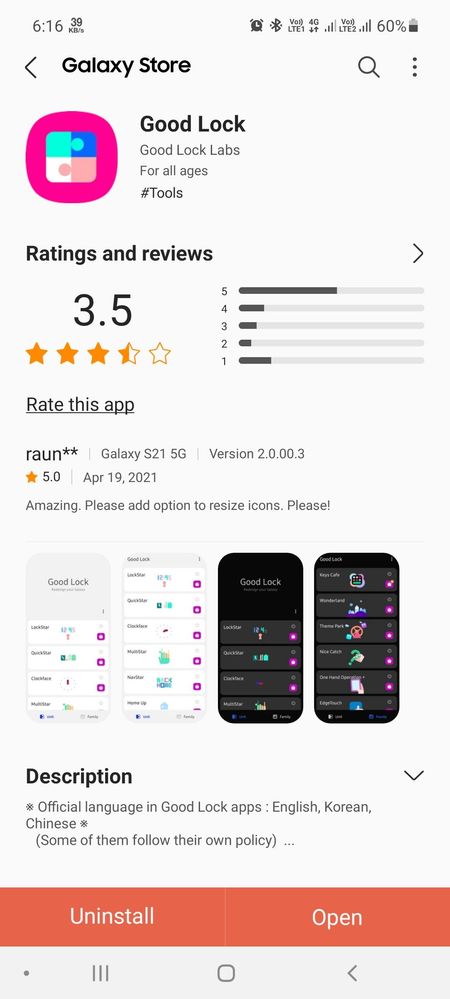 LockStar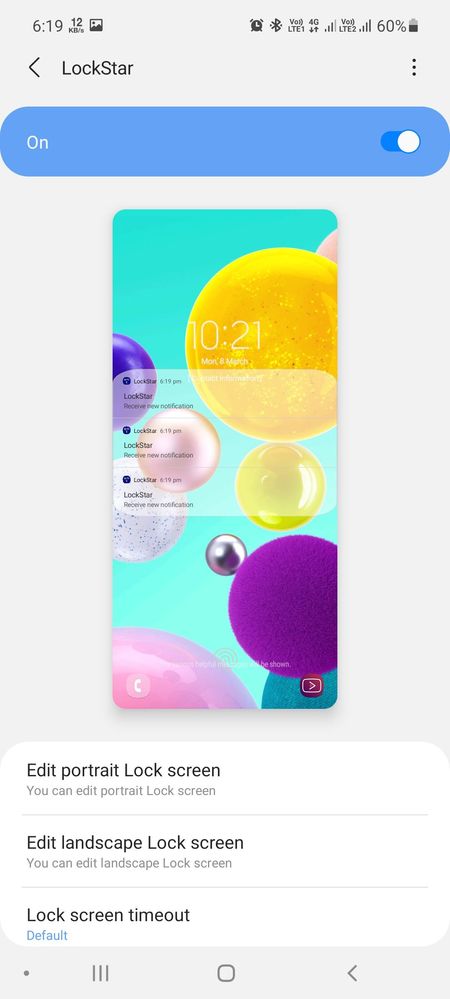 QuickStar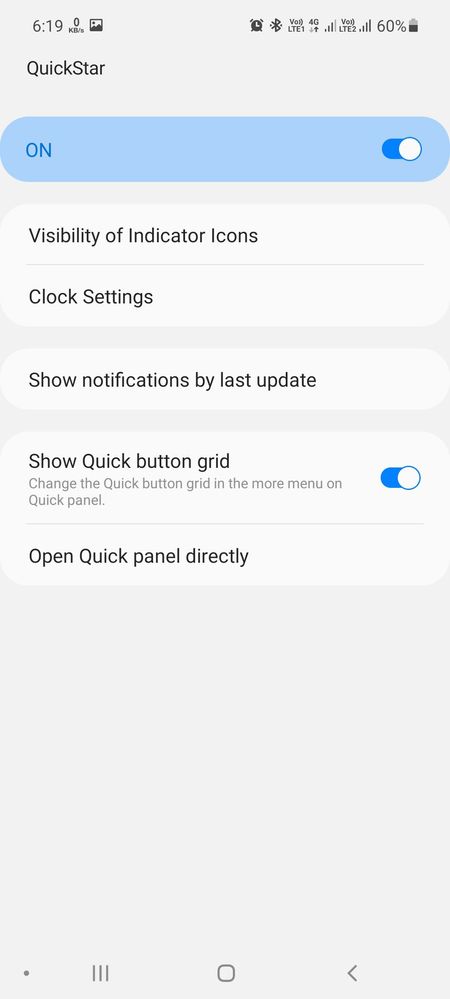 Clockface
MultiStar
MultiStar was simplified quite a bit in the 2021 version of Good Lock. It still lets you lightly customize your multi-window experience. However, it focuses more on the pop-up action than multi-window. The multi-window elements let you force all apps to use it and you can hide the navigation bar for a more immersive experience. You can also force apps to stretch over the pinhole camera and customize the pop-up action. It's definitely not as powerful as before but it's still there.
NavStar
NavStar lets you customize the soft key navigation bar or your swipe gestures depending on which one you use. For soft keys, you can change the look, add a button to hide the navigation bar at will, and change the background color and button layout if you want. It's pretty simple but adds some fun customization.
For swipe gestures, it's more of the same. You can change the back gesture sensitivity from both sides of the screen independently, change the color of the line on the bottom of the screen, and make the bottom handle line transparent. I was hoping for a bit more. NavStar is still useful, though.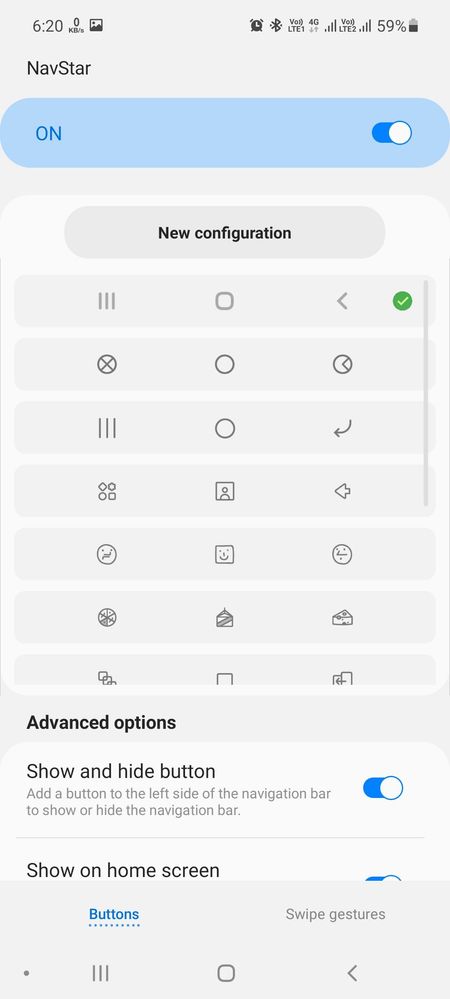 Home Up
Home Up is basically the customization settings for One UI's launcher. You can change minor things like grid size, app drawer grid size, and even change the amount of blur you see when opening the app drawer. There is a separate section for folder customizations and a back-up and restore option.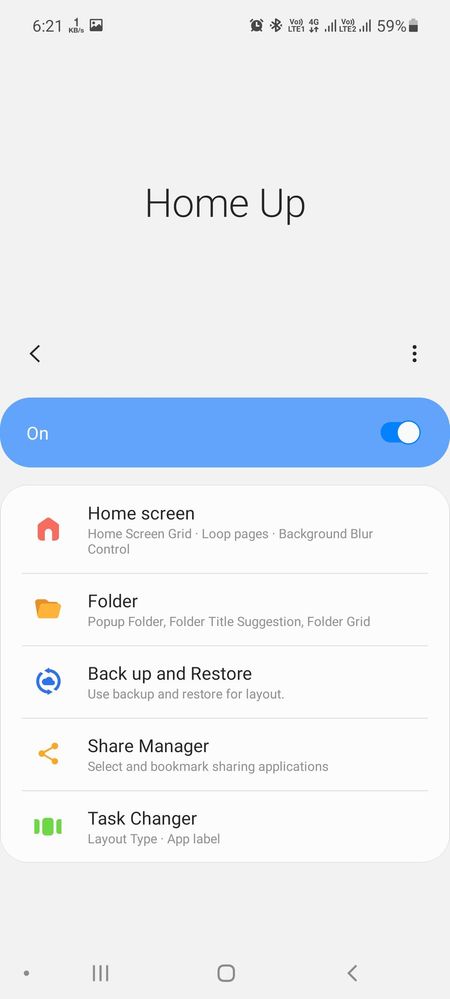 NotiStar
NotiStar is a separate UI for your notifications. You can select the apps you want notifications from or blacklist ones you don't. Additionally, you can add a filter that includes things like keywords as well as apps. You can, say, get SMS notifications but only if they contain the word "emergency." You can also set this to work on the lock screen and it'll store notifications indefinitely, for a week, or for 30 days depending on your preferences.
Android 11 added the ability to view notification history, so some of NotiStar's functionality is redundant. However, the filtering and blacklisting options are still super useful.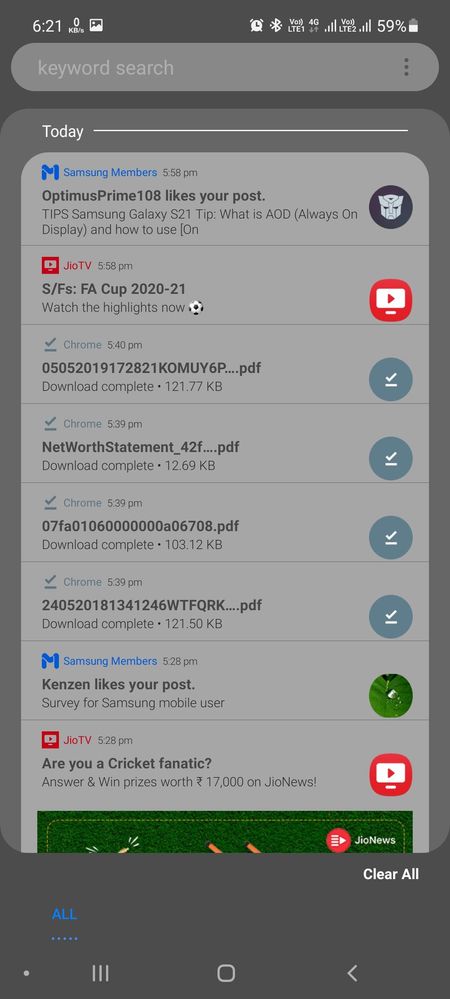 Keys Cafe
Keys Cafe gives you a lot more options for the stock Samsung Keyboard. You can change the layout to Dvorak or Colemak if you want and there are even a couple of symbols keyboard options. However, the big story here is the style section. You can change the keyboard color independent of the theme. There are also some truly delightful keyboard effects that flood the keyboard with color as you type.
Wonderland
Wonderland is a live wallpaper creator. There are a few presets so you can get a sense of how everything works. However, the fun part is making your own. You can select a base image, other images to lay over top, various effects, and even text. There are some movement effects as well as some particle effects as well. This one takes a while because you do build this thing from the ground up, but the results can look pretty good if you have the right set of graphics and some patience.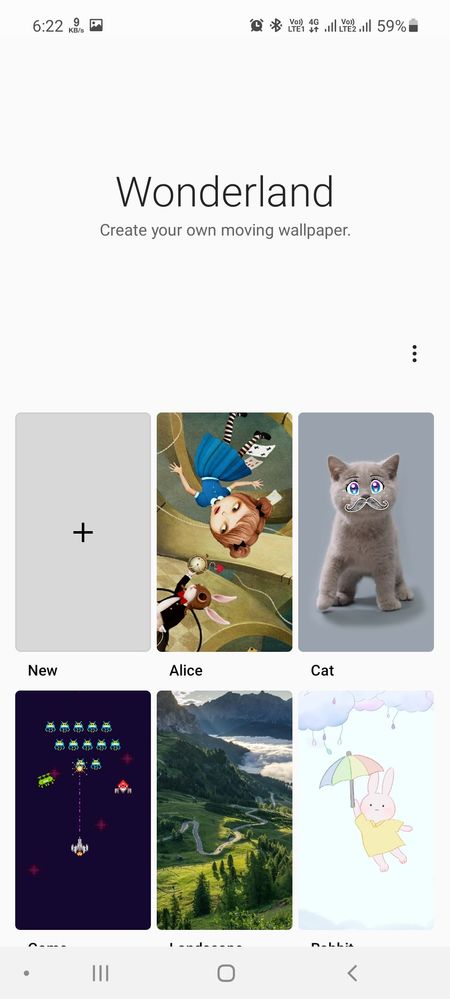 Theme Park
Theme Park lets you create your own custom theme. It asks you to select an image from your gallery, download folder, or any other album. From there it lets you select a main color and uses the other colors from the image as accent colors. It also includes
dark mode
support and the dark mode version is independent of the light mode version. You simply enable dark mode in the settings to get the dark mode version of any theme you make with Theme Park in Samsung Good Lock.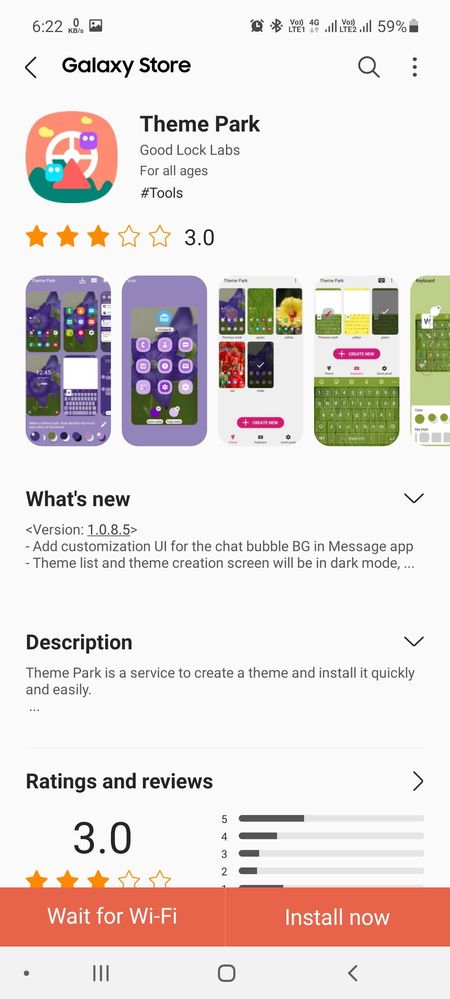 Nice Catch
Nice Catch is a surprisingly useful tool. It creates a log every time your phone beeps, boops, vibrates, rings, wakes up, and every time you change your settings. However, the part we like the most is its log for toast notifications (the little bubbles that appear at the bottom of your phone from time to time). You can check these logs by entering the Nice Catch app and clicking on the appropriate category. You can also hit the 3-dot menu and sort alphabetically to see how many instances each app did each thing. This is so insanely useful that it should be a part of stock Android.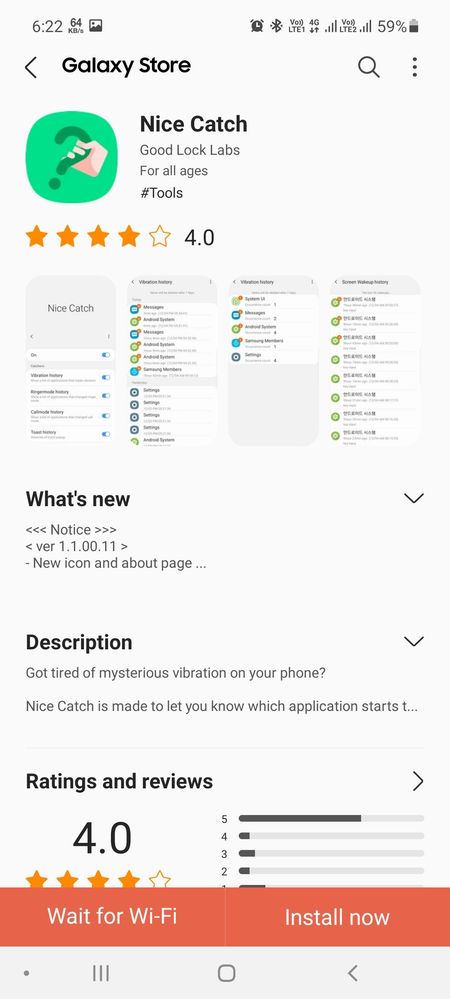 One Hand Operation Plus
One Hand Operation Plus evolved a little bit from last year. It's an experimental gesture control system that is fully customizable. You get a total of six actions (three on each side). The really cool part is you can keep the soft key navigation bar enabled and this will just give you some extra swipe gestures for other various things. This one has a bit of a learning curve but the module does a decent job of letting you customize everything.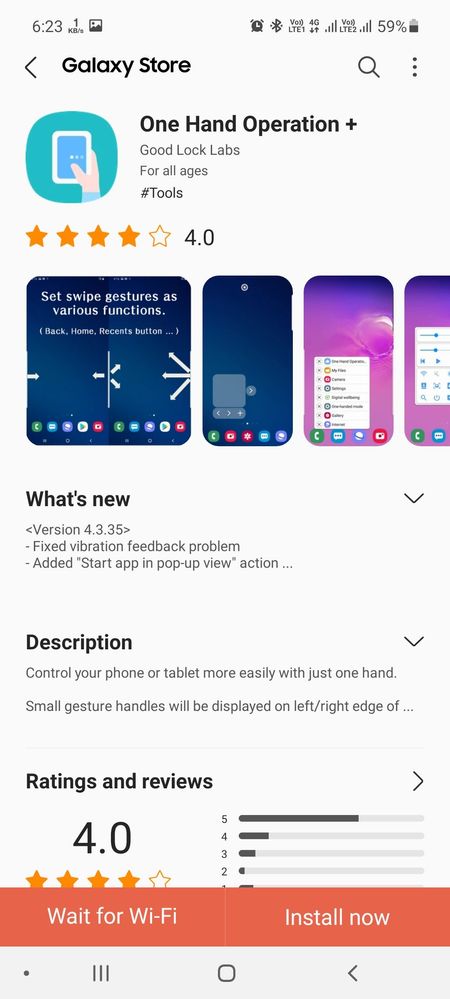 SoundAssistant
Finally, we have SoundAssistant. This one also saw significant changes in 2021. You can use it to do simple stuff like theme your volume panel, change the step volume for more granular volume changes, and even select which apps can (and can't) play audio at the same time as other apps. There is a lot to customize here and it all has to do with sound.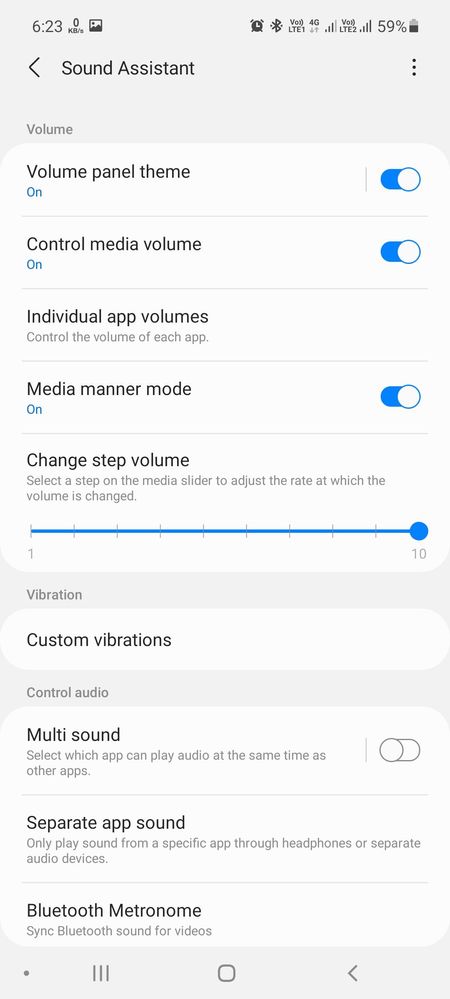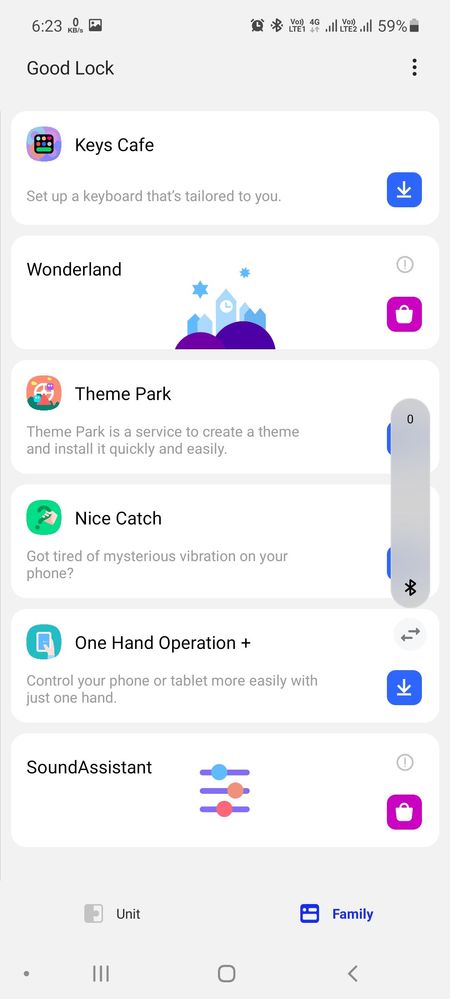 Options
Mark as New

Subscribe

Email to a Friend
Options
Mark as New

Subscribe

Email to a Friend
Options
Mark as New

Subscribe

Email to a Friend