Options
Mark as New

Bookmark

Subscribe

Email to a Friend
So recent hacking events have reminded us why a Two step authentication is important. Accounts like google have Two steps authentication since a long time. But recently Samsung too have implemented it for their accounts. Users can eneble this if they want to add an extra layer of security for their accounts.
So what is Two Step step authentication?
In simple words two step authentication protects your account and data by linking your phone number to your Samsung's account. Once this step is complete users would have to enter the OTP code while login into their accounts. Password and ID wont be enough to login into your account.
The OTP sent into your mobile would only be valid for 1 minute after which it would expire. The OTP can only be used once.
You can also save five unique keys at a time for later use, in case you are unable to verify your account via SMS.

Enabling Two Step Authentication on Your Samsung Mobile

1. Open the Settings app on your device. Then, navigate to Accounts and backup, and tap Accounts.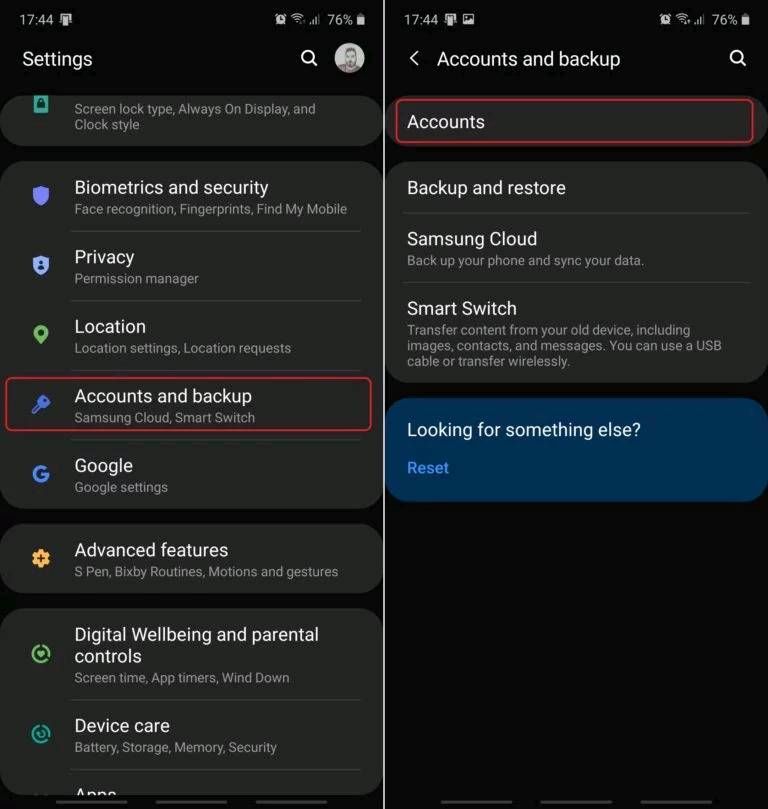 2.
Select your Samsung account, tap Password and security, then tap the Two-step verification toggle to enable the feature.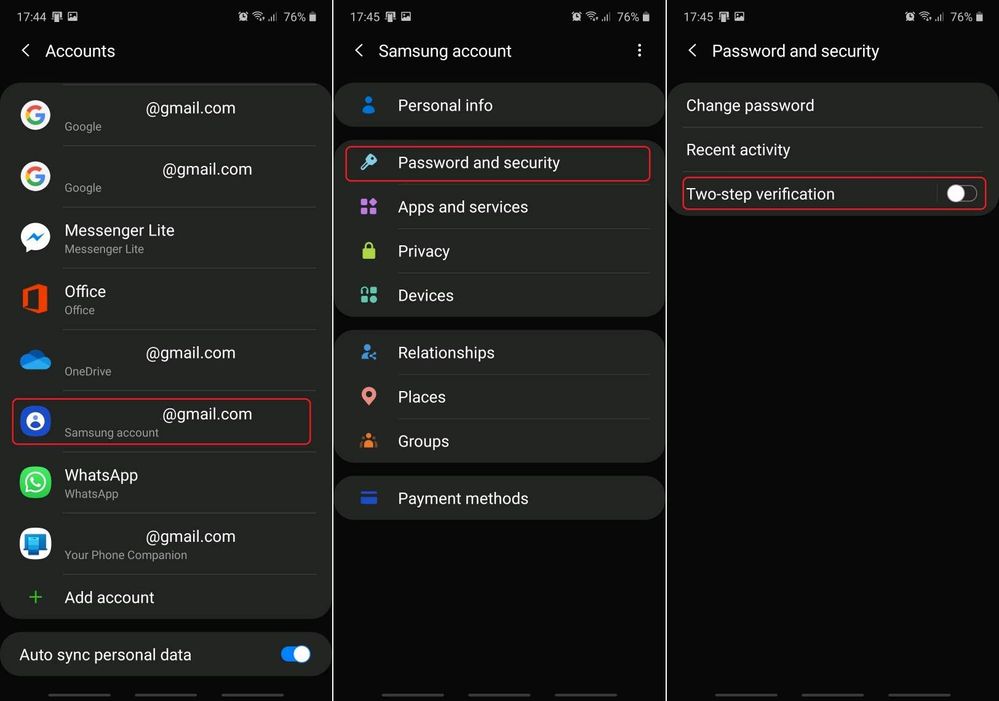 3.
Verify your identity either by entering your Samsung account password or by using your fingerprint.
4.
Enter your phone number and tap Send code. Wait for the OTP to be sent to you via SMS, enter it in the Verification code field (within one minute of sending the request) and tap Verify.
5.
You can set additional authentication methods for added security. Tapping View backup codes allows you to view five codes at a time, which you can use (once per code) to verify your identity if you are unable to receive codes via SMS. You can either save the codes for later use or generate new ones.