SAMSUNG PHOTOGRAPHY 101
Hi guys! Your galaxy expert is here to give you amazing photography related tips and tricks for your Samsung device. This is my second post regarding
photography tips
and I wish to upload more posts like this in the future based on your reaction. So, let's get started.
In this section , we are going to talk about
JPEG and RAW.
Did you know that your Samsung mobile can capture images in theses two formats and what are the differences?
JPEG
is a traditional image file type that compresses images for storage. It takes up very little space to provide you good quality pics.
RAW
on the other hand does not compress image size. It captures and saves images in the best quality possible.
I will be teaching you how to take RAW images from your Samsung device so that you can get more clearer and brighter pictures. Please follow the below screenshots.
1. Go to Camera settings.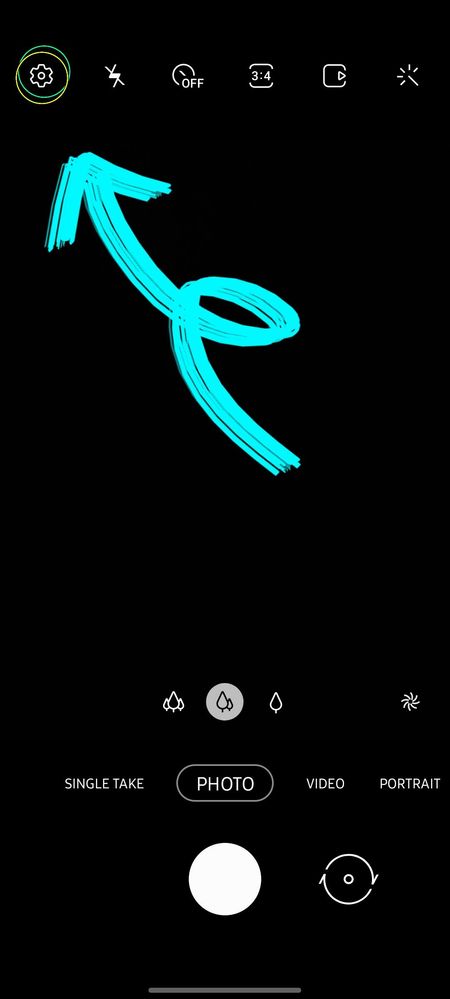 2. Find Format and Advanced options.
Click on this button and it will show you multiple formats that you can use.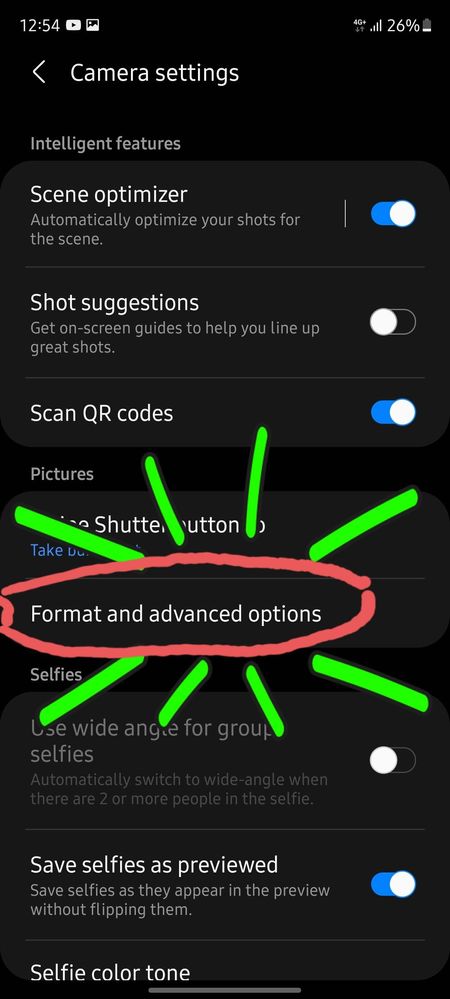 3. Now, enable the RAW copies option.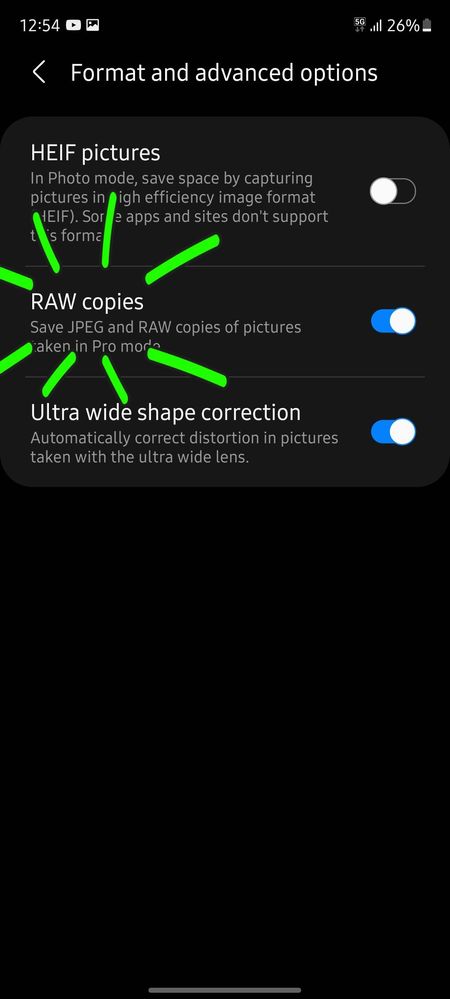 This option makes a RAW copy of your image along with a JPEG version whe you take a click using the
PRO MODE
. You will find both images in your gallery. Here are some examples showing the difference between RAW and JPEG.
RAW
JPEG
You can clearly see the difference in contrast, vibrance, brightness and overall picture quality. From the above images, the JPEG image is sized at 3.5 Mb and the RAW image is 23.5 Mb (approx.)
Leave your queries in the comments section. If you found this helpful, I would highly appreciate it if you could leave a like and comment what feature you would like to see next. I am open to suggestions and criticism. Have a great day!