As you guys know that Diwali is coming and we have Diwali contest on Samsung Members app under contest section,
here are some tips to get some good shots.
1. Make sure the focus is on point
I've seen many pictures which are slightly out of focus. A perfectly focused picture will be beautiful to look at.
2. Make sure you set the exposure right
Most of the time when clicking a lamp, the picture gets over exposed. People usually shoot just like that without controlling the camera. Make sure you control the camera, not the other way.
I would recommend using pro-mode, if you have one in your Galaxy. In pro-mode, you can slightly increase the shutterspeed till you get a perfectly balanced shot. If you don't have one, don't worry, just tap on the lamp, and pull the exposure slider to slightly under expose to a point where the overall image is balanced. Always remember, a simple picture also can be made beautiful if the focus and exposure is on point.
3. Make sure there's enough distance between subject and the background
To get a nice creamy bokeh, make sure there's separation between subject and the background. This will make the picture appear to be shot on high end cameras.
4. Don't over-saturate the image
I've seen lot of pictures with bright over saturated reds and oranges. However good you shoot, if you over do your editing, you'll end up spoiling the picture. Keep the editing very subtle. Always remember, simple is beautiful.
5. Be authentic
Be honest and true to your work. Don't upload someone's effort to get noticed. Put in some effort and you'll definitely see the positive result.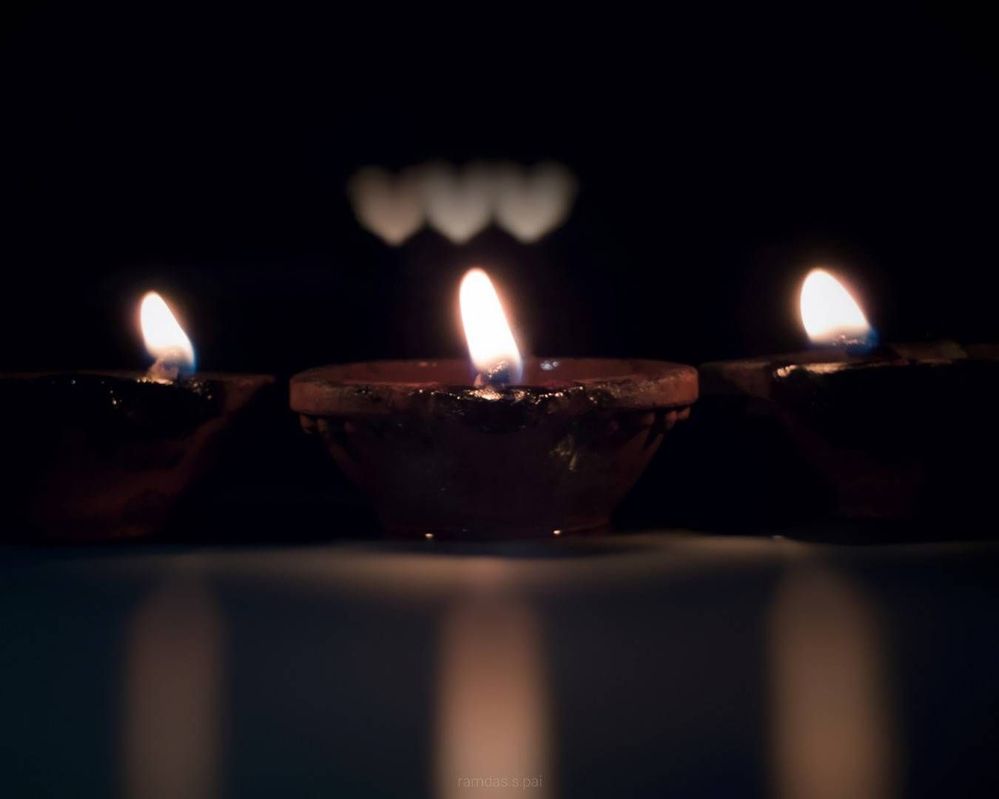 Shot on Samsung Galaxy S9+
The above tips work for all images, not just for diwali photographs. Make sure you keep these things in mind before shooting.