Hello world!
Welcome to another edition of My Grayscale World, where I take you to Anantara Desert Islands Resort on Sir Baniyas Island.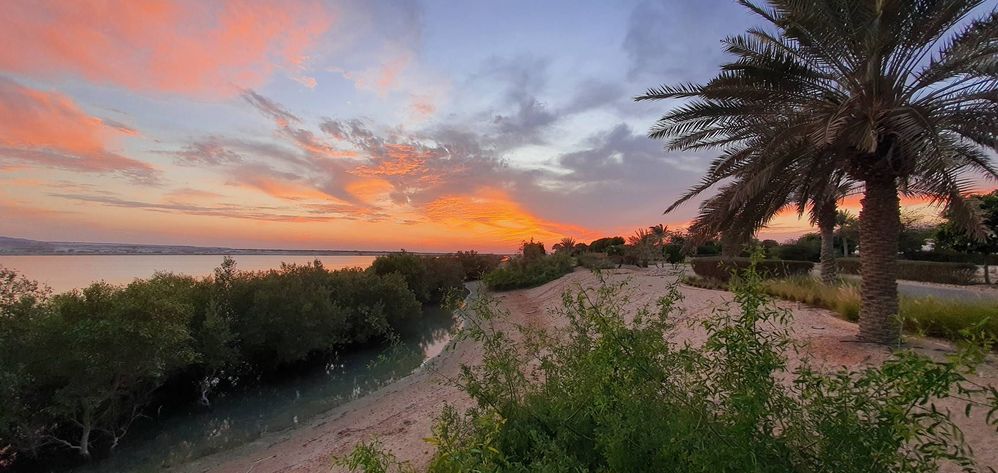 Anantara Desert Islands Resort, Sir Baniyas Island
Samsung Galaxy Note 10 Plus
F2.2 / 1/100s / 1.80mm / ISO 50 / White balance Auto / No flash
A beautiful wintry sunset, from which I shall now proceed to squeeze out every ounce of colour (except grey).
Applying the classic black & white filter and applying the following light tone settings:
Light balance: +44
Brightness: -15
Exposure: +44
Contrast: +36
Highlights: +44
Shadows: -24
Sharpness: 3
... we get this beauty!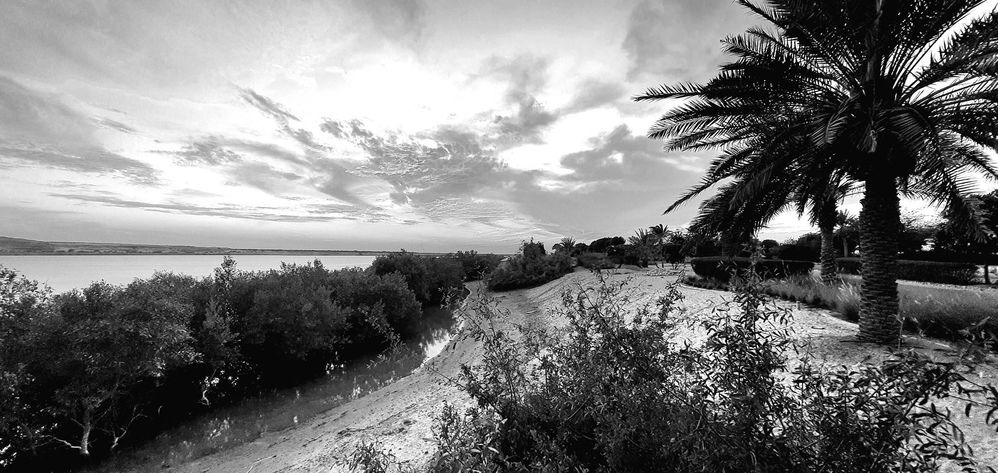 Anantara Desert Islands, Sir Baniyas Island, in grayscale
What do you think? Should I have left this in full colour or does the grayscale version lend some depth to this click?