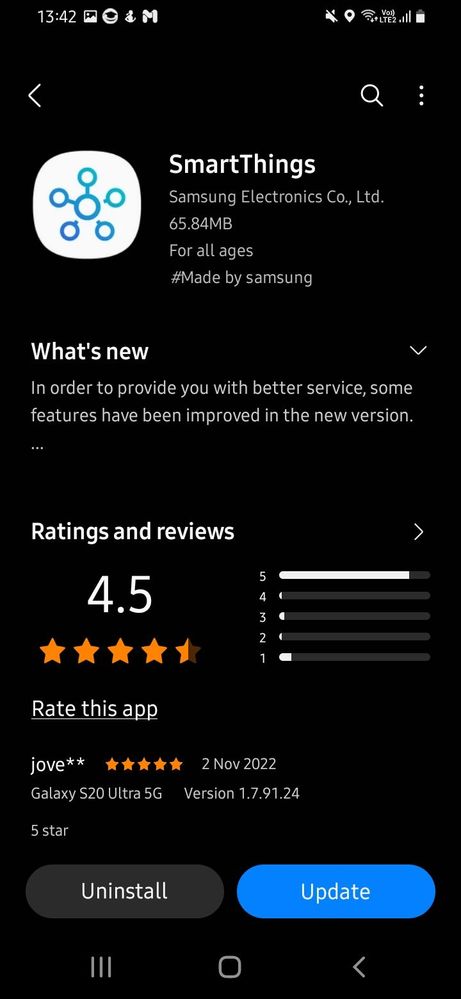 What's new
In order to provide you with better service, some features have been improved in the new version.
- Supports 'Matter', the new Smart Home connectivity standard.
- The new "Explore" section will help you get the most out of SmartThings by showcasing new features and products.
- All Android devices support the 'Search for unknown tags near you' feature.