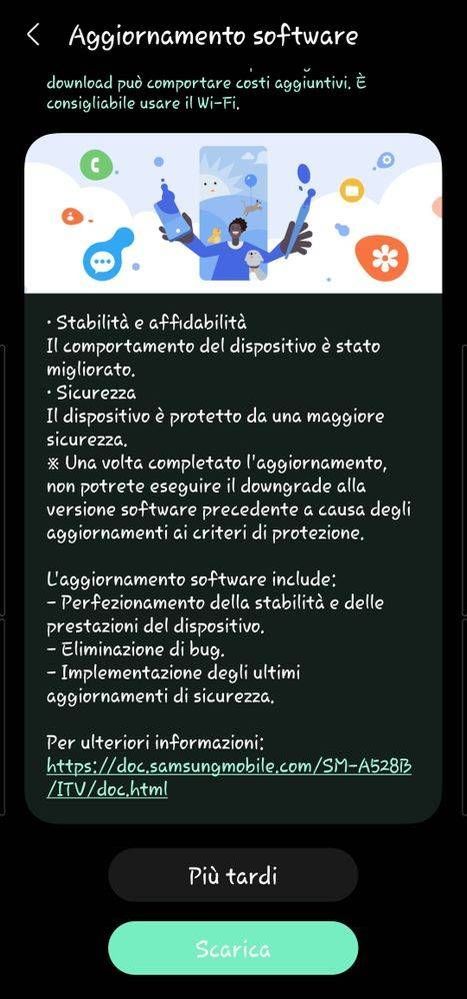 Stability and reliability
The behavior of the device was
improved.
Safety
The device is protected by greater
security.
x Once the update is complete,
you will not be able to downgrade to
older software version due to
security policy updates
The software update includes:
- Improvement of stability and
device performance.
Bug fixes.
- Implementation of the latest ones
security updates
Guys september patch for A52s 5g released on Italy, Germany and in Europeans country's. This time it is a huge update of 1.3 GB size. mainly stability of the device has been improved.soon will release on india and other country's stay tuned ....