Options
Mark as New

Bookmark

Subscribe

Email to a Friend
I have been searching for a while and now finally I found a way to enable Enhanced Processing on every Mid-Range.
Requirements:
•Secure Folder
•CCSWE App Manager APK 5.0.0
•Splashtop Add-on (Knox) to enable Knox licence
•And some patience.
-Install Splashtop Add-on from link below.
https://play.google.com/store/apps/details?id=com.splashtop.streamer.addon.knox
-Open and grant all permission required.
-Create Secure Folder empty
-Add Splashtop there and grant all permission again.
-Uninstall main Splashtop first and then all Secure Folder (at Secure Folder settings)
-Install CCSWE App Manager 5.0.0 and grant Knox Licence
https://drive.google.com/folderview?id=19QgYmZNayO80bU-l9n4H25f4V1TXuz4T
-Wait some minutes and open app.
-Search for
Device Care
and go to
Services
-Find at Services
Enhanced Processing
-Enable and check Quick Panel!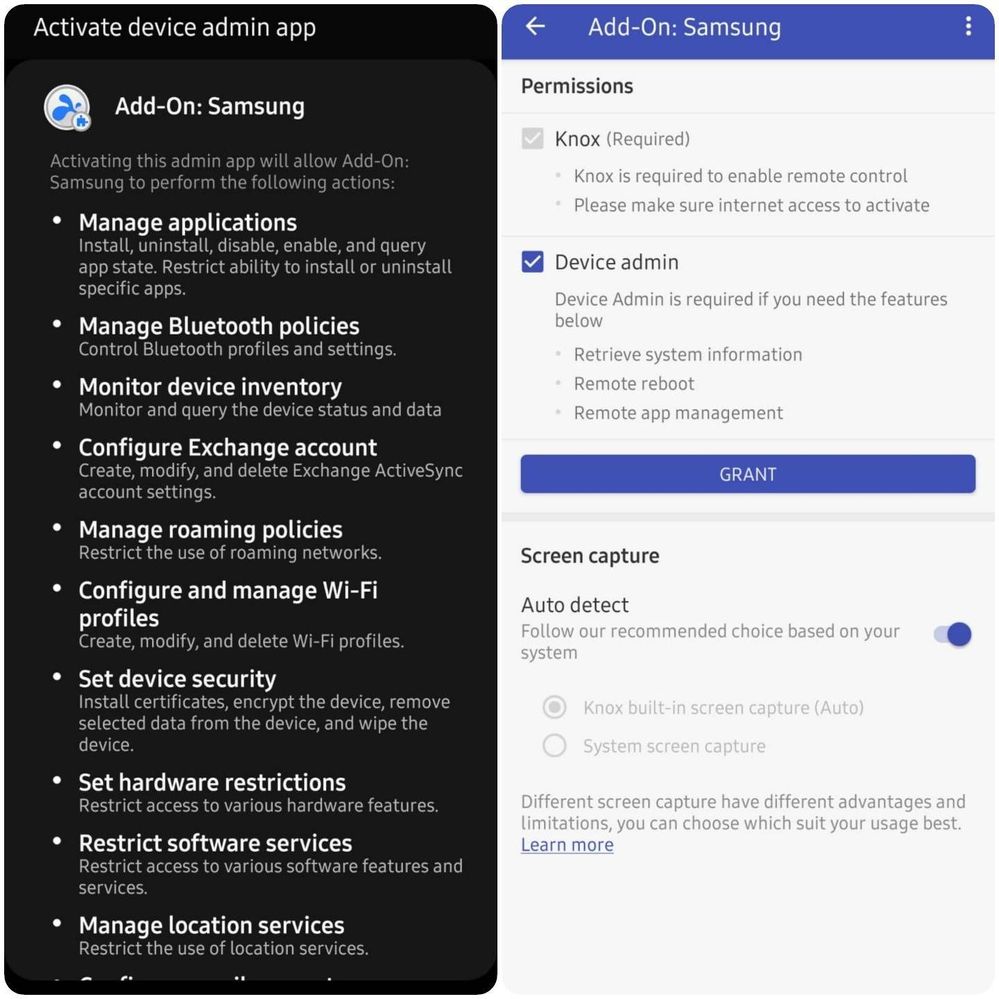 Splashtop device admin
Install CCSWE after uninstalling Splashtop and Secure Folder Data.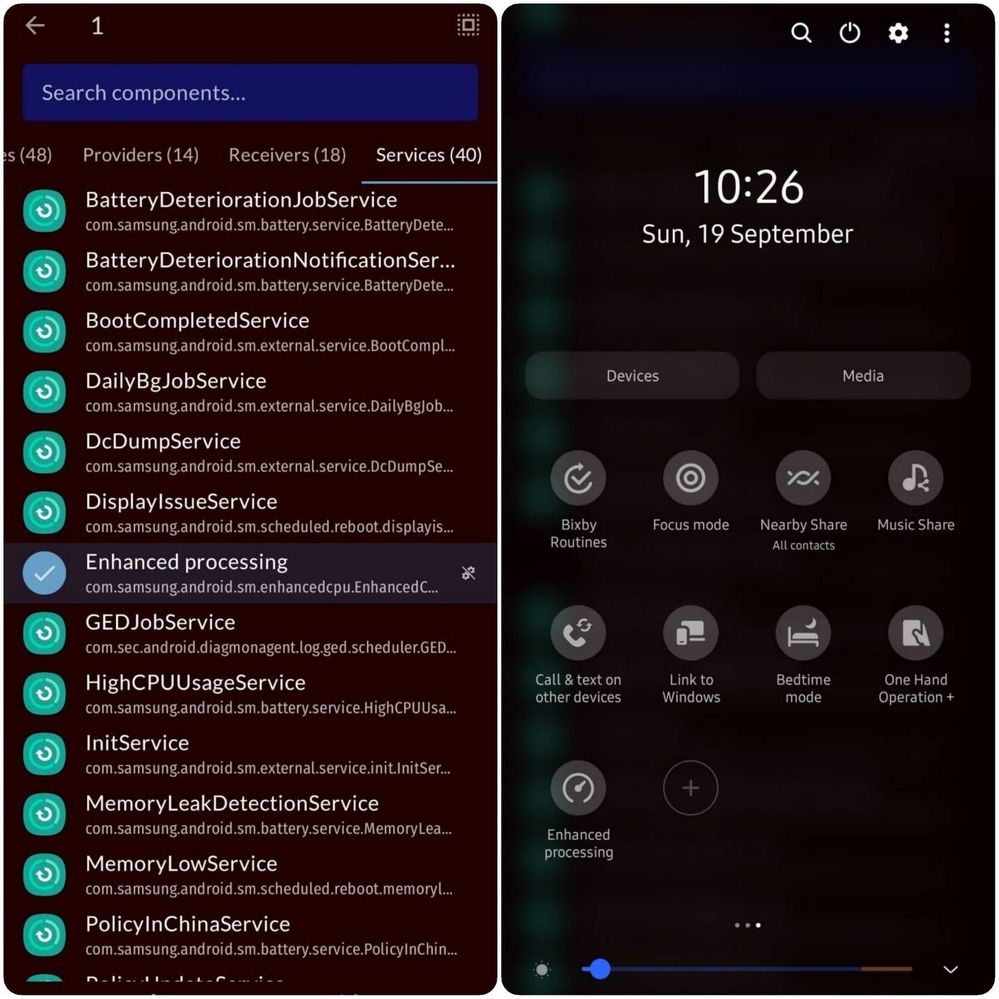 Enable Enhanced Processing at the Services.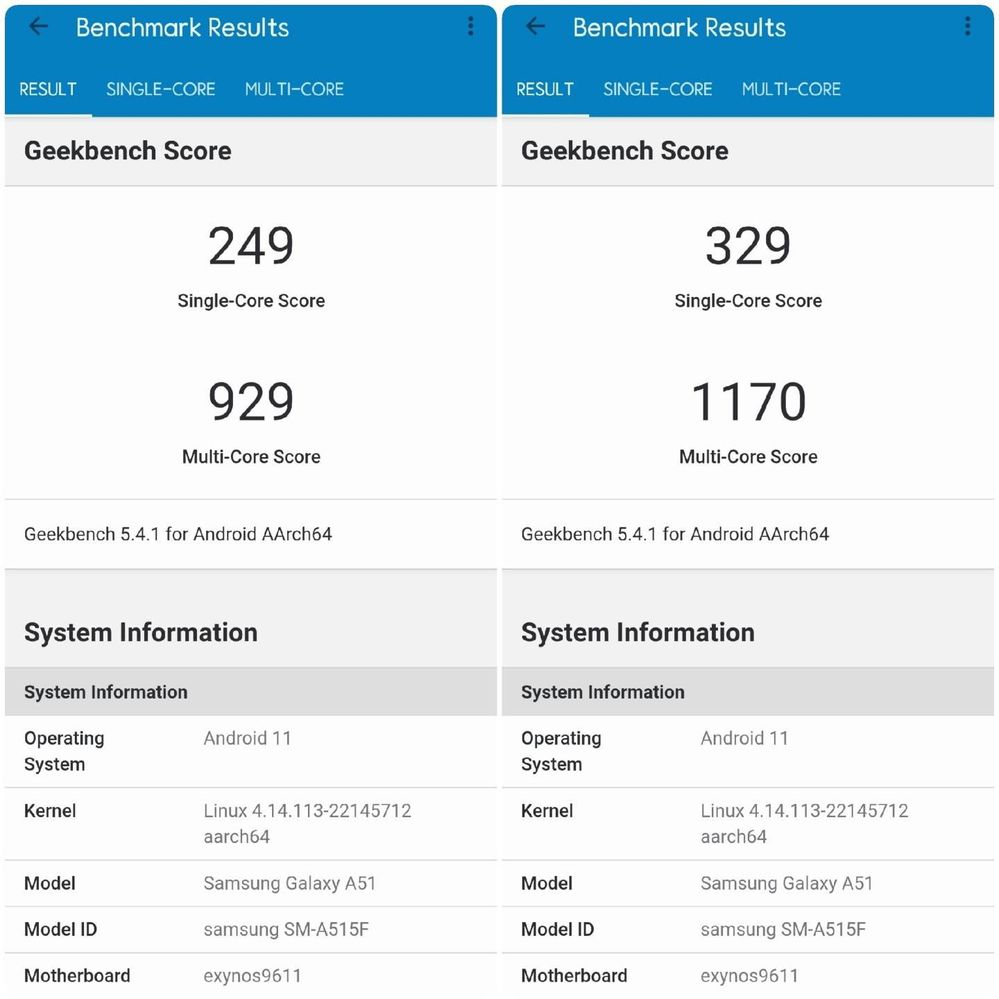 A51 Geekbench: Left EP is off, right it's on
This will solve all performance issues.
In the left: A51 Enhanced Processing off, in the right it's on.
Do not uninstall CCSWE! You need to enable Enhanced Processing activity again!
Follow me for more helpful tips!
👍🏻
Screenshot credit: AlenWithGalaxy
Collage screenshots: edited by Me
Geekbench credit: my A51
😂