When you purchase a Samsung Galaxy device, the first thing you'll do is probably set up a Samsung account.
A Samsung account is equipped with strong security features to keep your information safe, and benefits you by providing a range of convenient features. These include: Syncing data in the device with Samsung Cloud to back up and restore data, finding your device, access to Galaxy Apps, Samsung Pay, and much more.
Setting up Two-step verification on your account is a great way to keep all your information safe.
If you use your Samsung account on multiple Galaxy devices, or if you have important data in the cloud, we highly recommended setting up Two-step verification.
Click here to set up two-step verification
Step by step guide to set up Two-step verification
Go to Settings, then tap your profile image in the top right corner of the screen.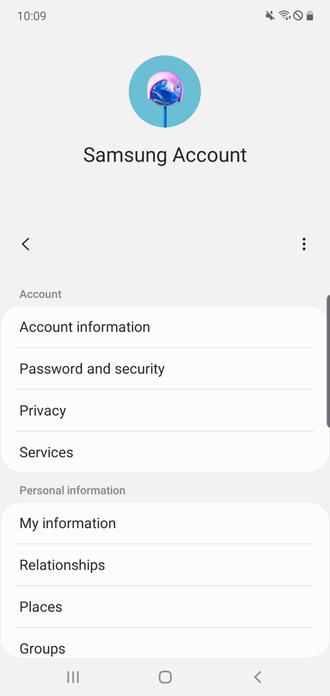 Go to Password and security, then tap Two-step verification.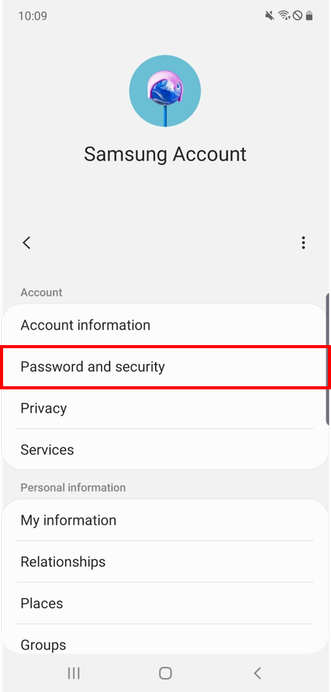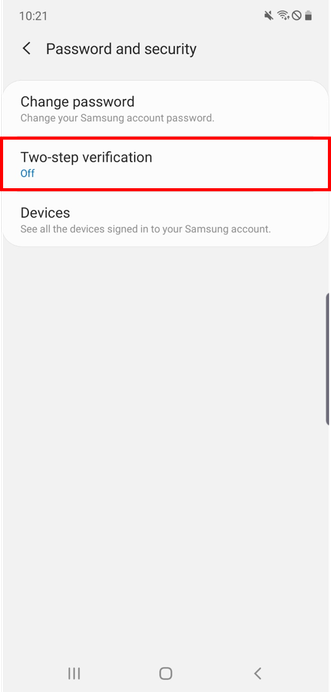 Verify the phone number you will use to receive verification codes.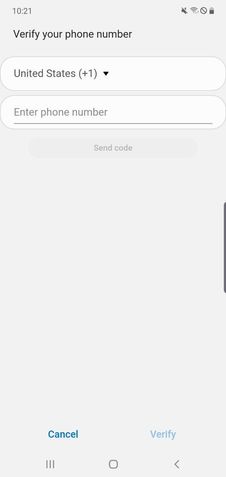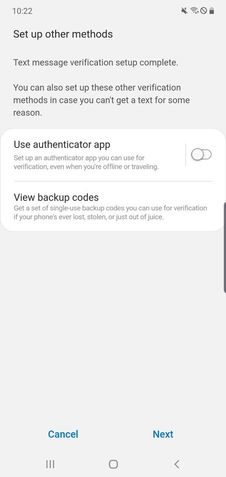 After setting up Two-step verification, when you sign into your Samsung account, you will need to enter the verification code you receive to your phone number. Your phone number can only be used by you, this feature maximizes your account's security.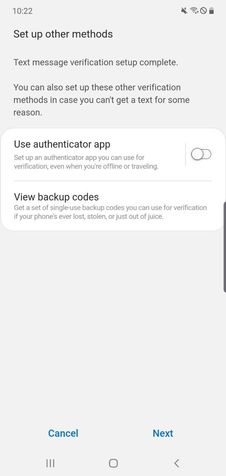 Sign in process:
1) Enter ID and password.
2) Confirm the verification code sent to your phone.
3) Input the verification code and sign in.
You can select 'Skip Two-step verification' on the device you are using to sign in. Once this device is chosen as a trusted device, you will not need to complete the Two-step verification process on this particular device. This is more convenient for you but still the same amount of security for your account.
How to receive a verification code
Your Samsung account will provide more than one option to receive a verification code. These options include: receiving a code via SMS, using a backup code, and using an authentication app (For example: Microsoft Authenticator)
Even if you do not have the same phone number that you originally registered, you lose your mobile phone, or if you are not receiving the SMS, you will still be able to access your account with one of the options provided. Feel free to choose your preferred method of verifying your account.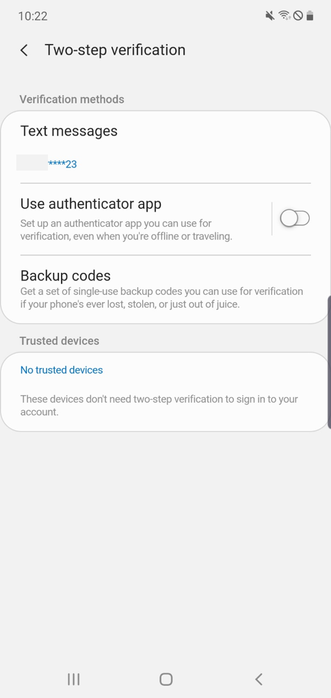 There will be new features that are provided through updates that allow you to register up to three phone numbers that can receive the verification code via SMS. These devices must already be signed into your Samsung account.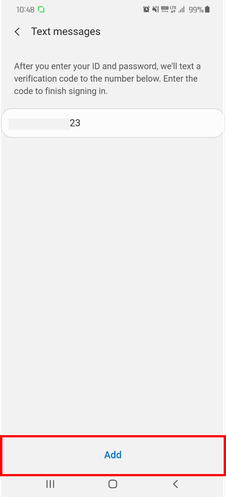 Tips on password protection
In order to keep your information safe, don't forget to frequently update your passwords in addition to using the Two-step verification feature, and do not use the same ID and password in multiple services.
[5/7, Additional Updates]
Two-step verification is only compatible with devices that have:
Samsung Account Version: 2.2.03-47 and higher
OS version: 7.0 and higher