If you want to transfer contents such as photos and videos from your mobile device to the TV, just bring it close to the TV. When you tap a little, it is mirrored right away, and this is all of Tap View. Screen mirroring in an advanced way based on NFC. Easier, faster, more convenient, and easier screen mirroring with no need to access a Wi-Fi network or data to share a fun experience in your daily life.
Make sure to tap gently so you don't accidentally damage the devices and avoid tapping your device on the corner of the TV or directly on the TV screen. You can add a protective case to your phone for extra security if needed. For best results, you should tap on the top or side of your TV.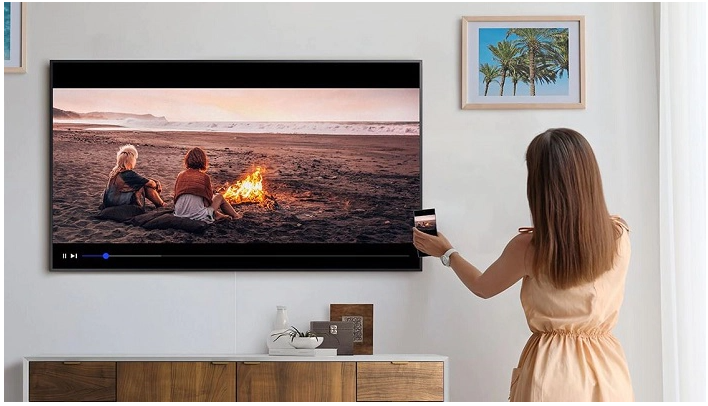 Note: Only available from TU7000 and above TV model (Including Lifestyle/Outdoor TV) and Samsung Galaxy models from the launch. (Android 8.1 and above)
Yud_Shar Hi can you offer any help to 12 and counting, samsung customers on the outstanding earbuds issue? within your parameters to assist at all?.. see u are a Community Manager. Not sure what that means.
I can't get this feature to work on my Galaxy Note 20 Ultra 5G running Android 12 and my Samsung UA65NU7100