I want to install new update of Samsung Core service and it is not installing. It is saying SAMSUNG CORE SERVICE ALREADY INSTALLED ON YOUR PHONE. UNINSTALL IT TO INSTALL THIS VERSION. So Which app am I supposed to uninstall?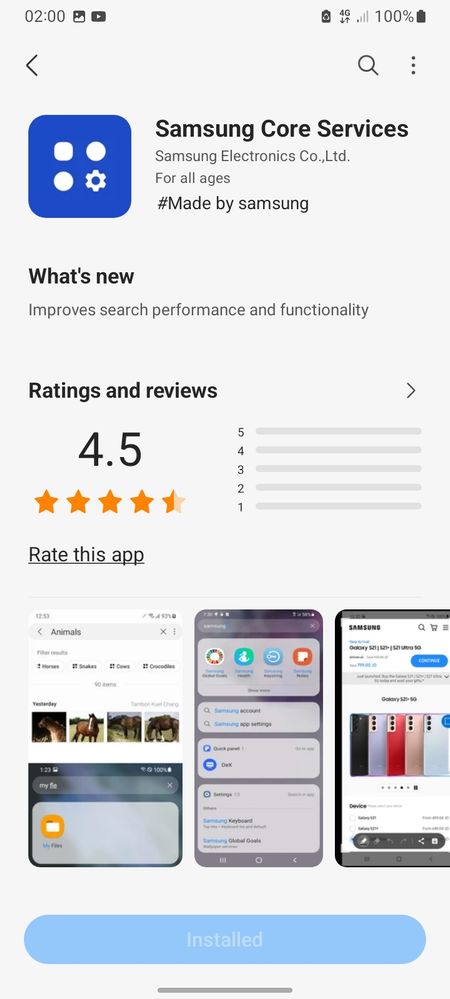 Thank you for reaching out to us and apologies for the inconvenience.
Force stop the app.

1. From the home screen, swipe either up or down to access apps.
2. Select Settings.
3. Select Apps.
4. Select Menu.
5. Select Show system apps.
6. Select the app.
7. Select Force stop.

Open it again.