I have a simple problem with placing the phone on the Samsung DeX desktop, as I cannot find the DeX button from the list of notifications shown in the attached image.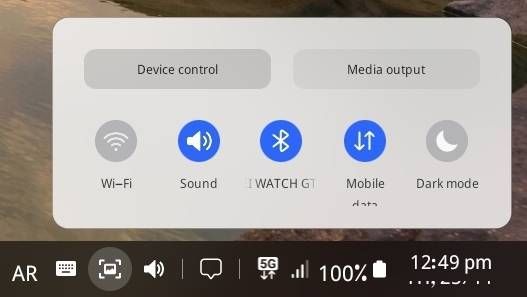 Hello,
Kindly note that if the option is not available in the quick access bar then it will not be shown.
How can I show it on the shortcut bar??
Hello.
To switch to Samsung DeX, open the Notification panel by swiping down from the top of the screen. Tap the Samsung DeX notification, and then tap Samsung DeX.
​
Any time you want to check if you received a text or important alert, you can do so using the Notification Panel. It's located at the bottom of the screen towards the right, and it's your ticket to accessing notifications on your phone.
​
If the problem persists, please send us an Error Report by following the steps below.
​
Head to the Members app > Get Help > Error Report > Tap 'OK' to send System Log Data > Select the symptom, and include as much detail as possible.
​
To ensure your logs accurately reflect the issue you're experiencing, we'd like you to submit your report within 5 minutes of encountering the problem. Our engineers will then investigate this and respond to you with a solution via the Members app.