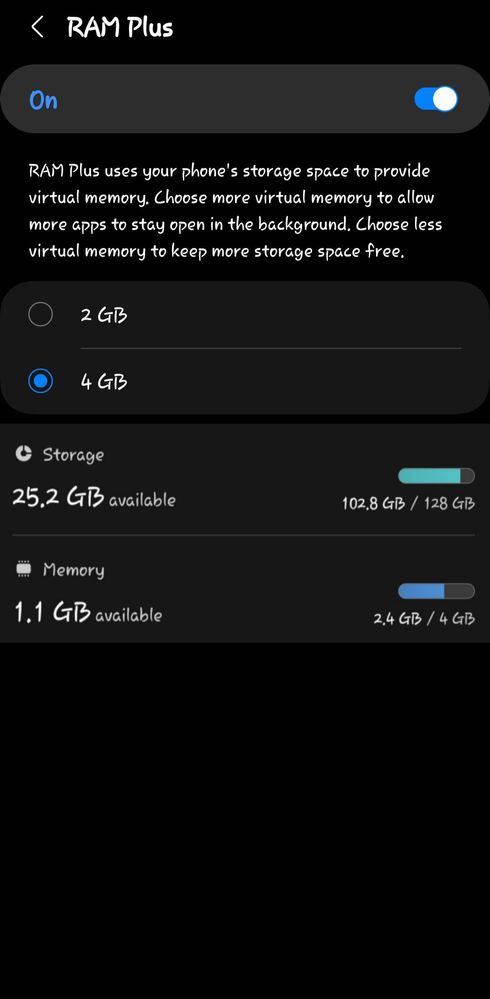 Apps running background processes on the background eats up the RAM and hinders the device to run at it's optimal processing speed.
I think the Virtual RAM feature was a great idea by Samsung to curb this and thought i would give my 4G RAM a boost to 6GB or 8 GB.
But ever since I updated to One UI 4, I never quite saw this feature working as intended on my device, or work at all.
I understand that after enabling this function, it's at the expense of your device's storage space but here on the above screenshot there hasn't been any changes to my RAM or storage consumption since I've toggled On the functionality.
I would really like to take advantage of this feature to help with my device's processing speed.
I'm using Galaxy A32 4G.
Wondering if it's just me or if anyone else is experiencing the same issue using the same device model?
🤔