A73 5g One UI 5.1 update notification came in samsung member app. Update is not available after checking for updates. Will Samsung users living in the Gulf region only get the notification of One UI 5.1? When will the A73 get the 5.1 update in Kuwait?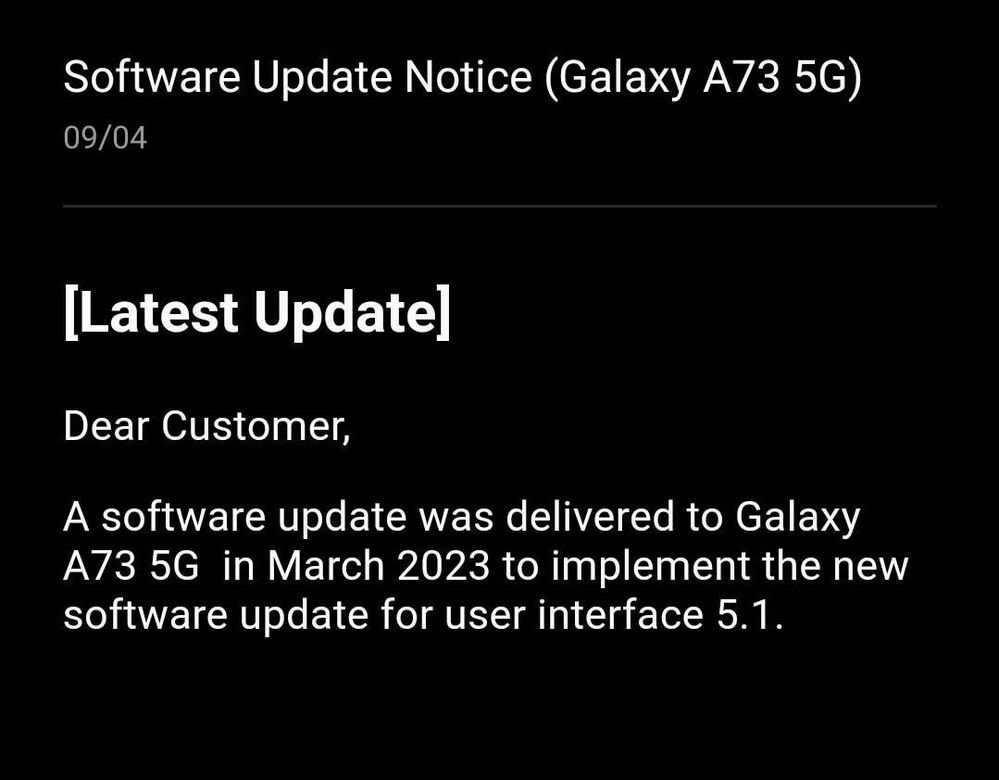 how even my s6 lite got it
A73 not get 5.1 update in kuwait. Yesterday I got the notification of update but update is not available till now.