I have OneDrive linked to Samsung Gallery, and it
used to
(past tense)
upload my WhatsApp images and
videos to OneDrive.
Gallery Settings, shows that "Sync with OneDrive" is on.
Samsung Cloud settings (redirected from Gallery settings. Shows "Synced with OneDrive"
OneDrive Settings, which redirects me to the settings shown in the previous screenshots attached
I even have a "Samsung Gallery" folder in OneDrive which has my WhatsApp folders, but the last uploaded image was from 2021.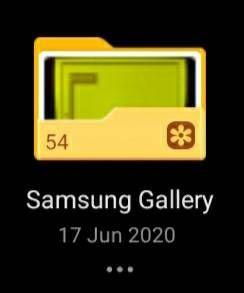 Samsung Gallery folder in OneDrive (date inaccurate)
WhatsApp Media folder that contains images and videos
Last image uploaded was on 26 September 2021
I also have "Whatsapp" albums' backup enabled. However, I should note that WhatsApp albums that contain images and videos are named "WhatsApp Images" and "WhatsApp Video"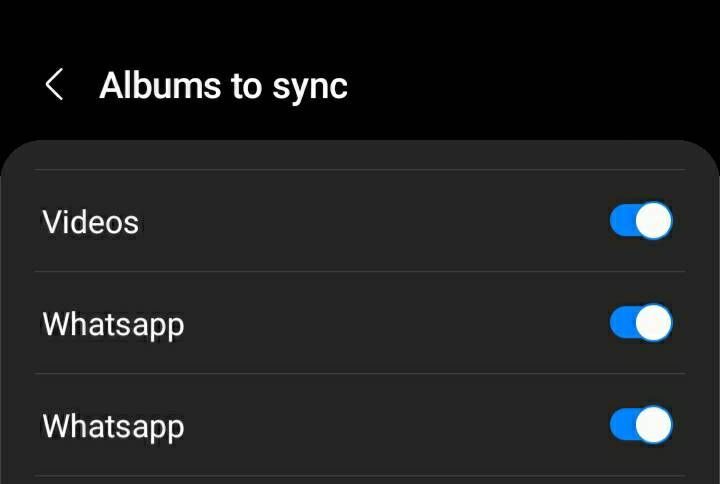 Gallery Settings that allow me to choose albums to sync, and "Whatsapp" is enabled
WhatsApp Images and WhatsApp Video albums in Gallery. The same names do not appear in the previous list.
Despite all that has been shown above, my WhatsApp Images and Videos are not being uploaded to my OneDrive. The last image/video uploaded was in September 2021.
Kindly follow the following steps:
• WhatsApp > Settings > Chats > Backup > Selete the Account to backup > Click backup.
Mark this as a solution if helpful.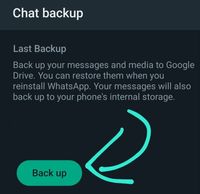 Thank you, Oliver
But that's besides my intended purpose

1. I'm using OneDrive as a secondary backup, in case my primary backup (the one selected in WhatsApp) wasn't working well
2. I want to generally understand why Gallery isn't even detecting the WhatsApp albums, and why it stopped syncing
3. For the sake of convenience of having everything on OneDrive

Hope you understand, and thanks for the answer
I can help you with your second question.
• Go to gallery > Albums > Three dots > Unhid Albums.
As for request, I recommend watching this video:
https://youtu.be/de-PQHTN1CM