I've got my phone updated to latest firmware version (1 april 2020) and all underlying apps from samsung galaxy store and google play are also up to date.
When I disconnect my external headset the audio subsystem still seems to believe that the external mic is still connected as shown in the below from audio recorder. This results in the internal mic no longer functioning until I restart the phone. This issue affects all apps system-wide problem. Internal speaker is not affected only internal mic. Has anyone faced this issue before and or resolved it without restarting/resetting?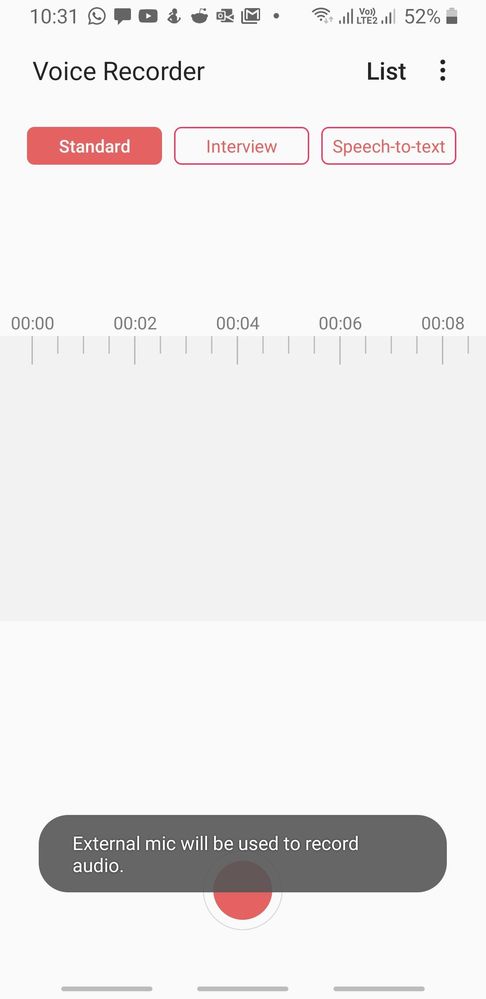 Hey there,
Can you please contact our call center on 800 7267864 and request Remote Management to help you with your concern.
Thank you