Japan wouldn't be Japan without ramen. I have tried quite few ramen shops but this one is uniquely interesting.
Recommended by friends, people I know, social media. Ichiran is a ramen shop that offers not only an amazing ramen but also an interesting set-up. Each diner is given his/her own private booth where he/she can enjoy their ramen at peace.
Everything about this bowl is quality.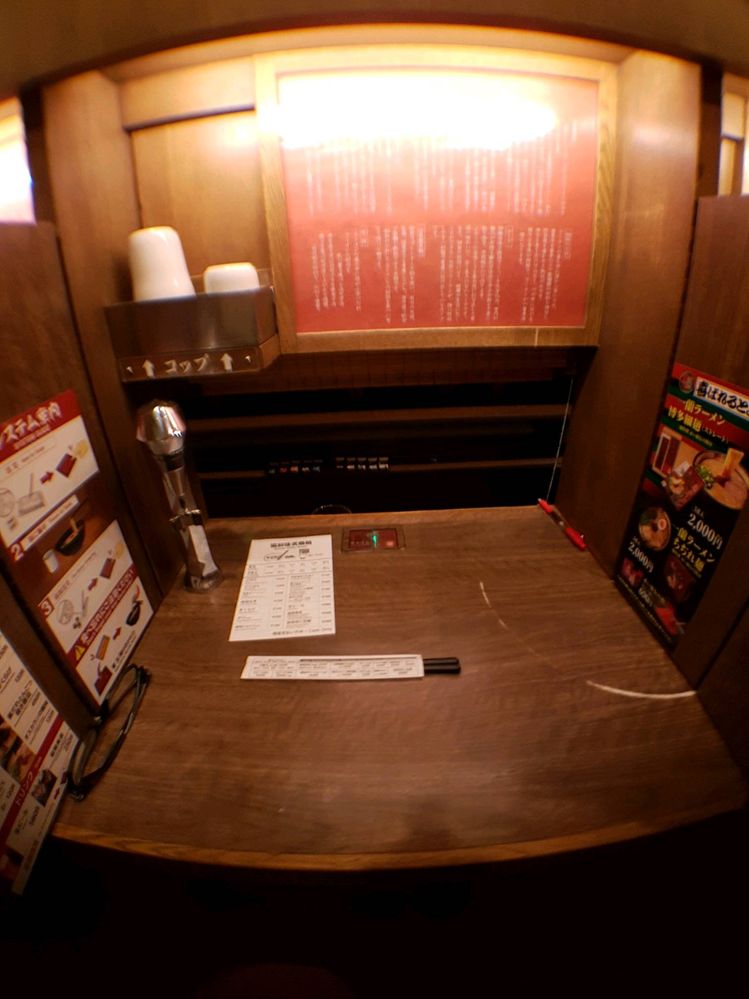 Here in your own personal booth where the action happens. Ramen will be served to you on the small window and you can devour your ramen however you want.
There's a small paper where you can order some add-ons if you want. Also there's a water dispenser and cup provided on the top left corner of the table.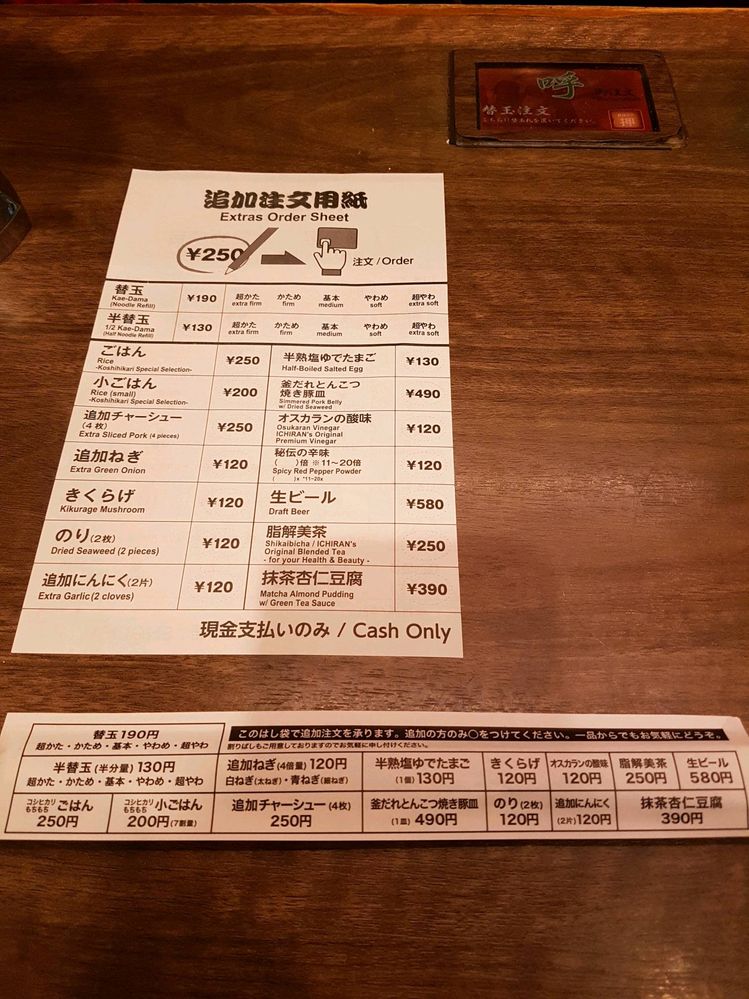 Once you finish filling up your add-on sheet. Push the red button to alert your server.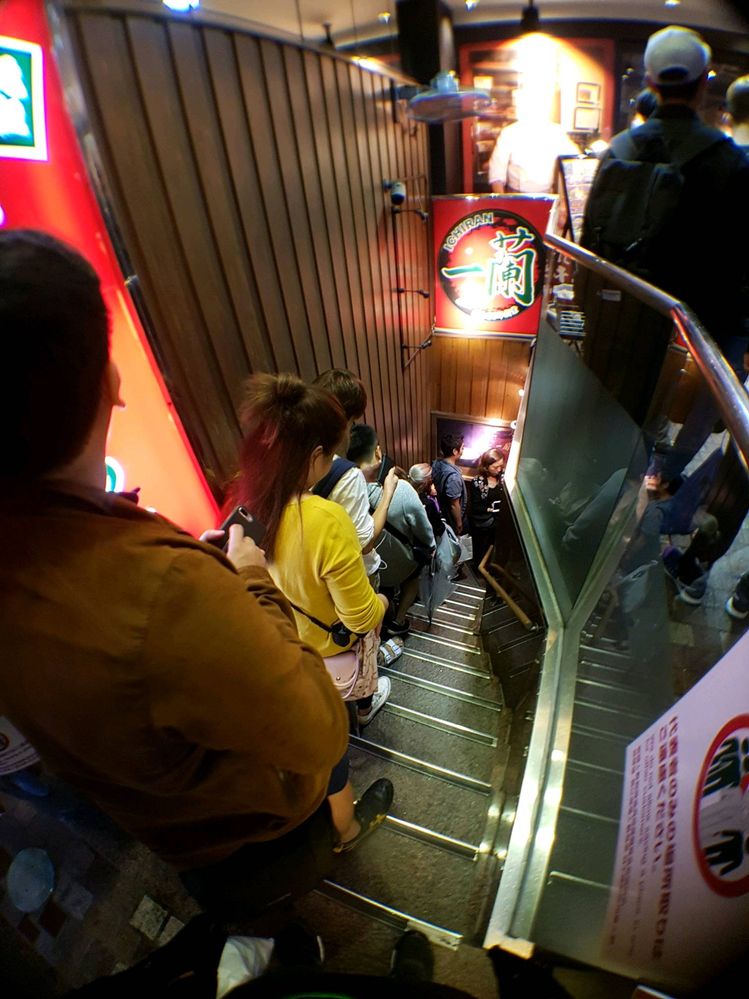 Expect a queue as this is one of the most popular ramen shops in Japan...but hey, waiting for awhile can build up your appetite so its all good.
😉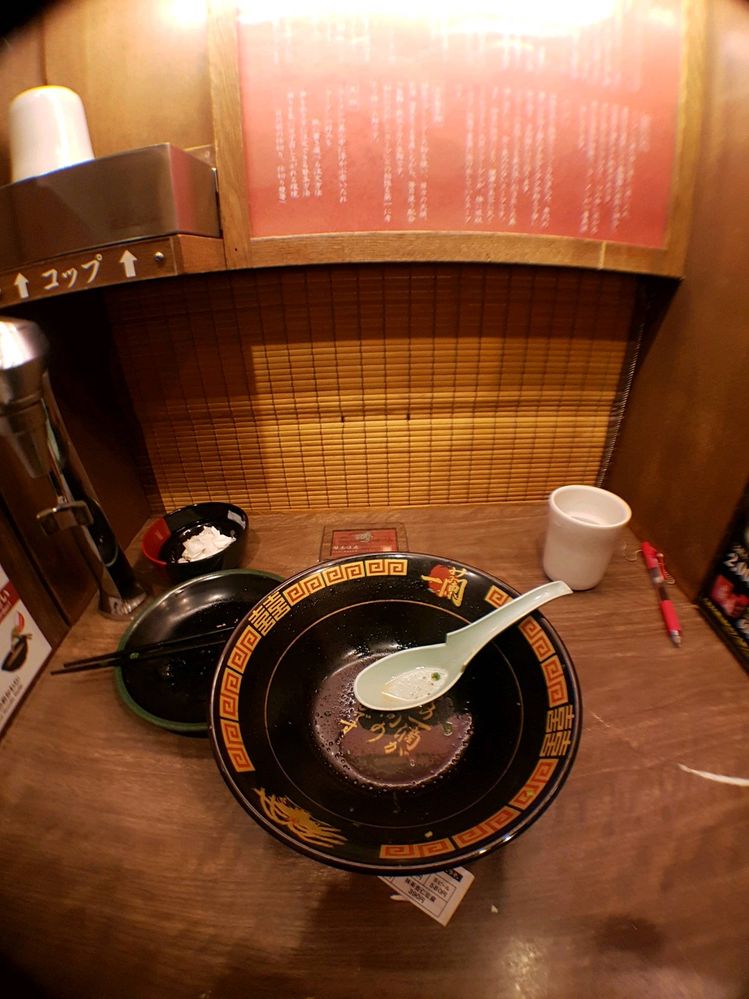 The experience of dining and savoring the ramen itself is so worth it. The ramen is so good its crazy. I even ended up ordering some additional sliced pork and half boiled egg.
😅
When in Japan, try Ichiran.
...
...
...
...
...
S7 Edge
Blackeye (wide angle lens)