First of all, this feature introduced with Android 11 ( OneUI3 ) and also it's not an exclusive for OneUI either. Just sharing for acknowledgement :)
This feature allows you to prioritize conversations with important and loved ones of you by bringing them a step close and giving them an additional spotlight. When you prioritize a contact, there will be some changes in how you receive notifications from them.
Your conversations will list on top of all the other notifications. *
You'll see contact images instead of app icons in the status bar when a conversation sent you a notification.
Conversations can be still notified you even when you turned on DND if you choose to.
You'll be able to reply to conversations directly from chat bubbles easily.*
Your conversations will appear in the quick share sheet too.
*some apps does not properly support this feature. ( WhatsApp🤦‍♂️)
Conversation images in status bar
How to enable conversations
If the app supports conversations, all you have to do is changing the notification priority by long pressing it.
Long press the notification
Select Priority and save
Done! conversations have a colored ring around the app icon and lists at the top.
but some apps like WhatsApp doesn't support priorities initially so you have to follow some steps for it and also for each chat too.
First you have to enable custom notifications for each chat in WhatsApp and then wait for a new notification. After that a new notification category will be available in WhatsApp notification settings and go into it and set priority as well as pop up notifications. But unfortunately ,WhatsApp does not support bubbles at all.
Turn on custom notifications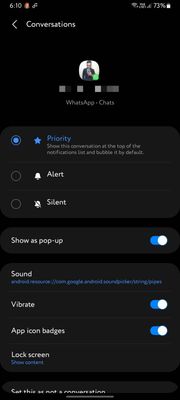 Go to the notification category and set priority as well as Show as pop-up too..
 Finally, You are done!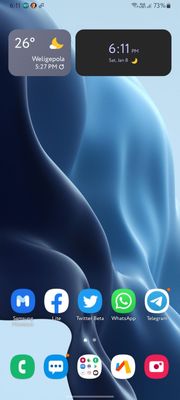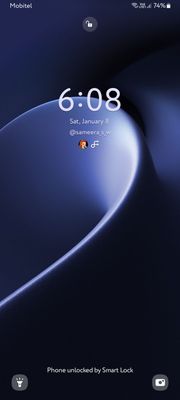 Hope this post was helpful to you somehow. Feel free to ask anything.
:)