Great work by Samsung by providing regular monthly security updates. But am confused as last month we have 2nd Aug update which i thought is One UI 4.1.1 but it was not. When I check in settings..it shows 4.1.
I thiught 4.1.1 will come with September update but it didn't. Strangely i got notice from Sams8that one ui 4.1.1 is released in September........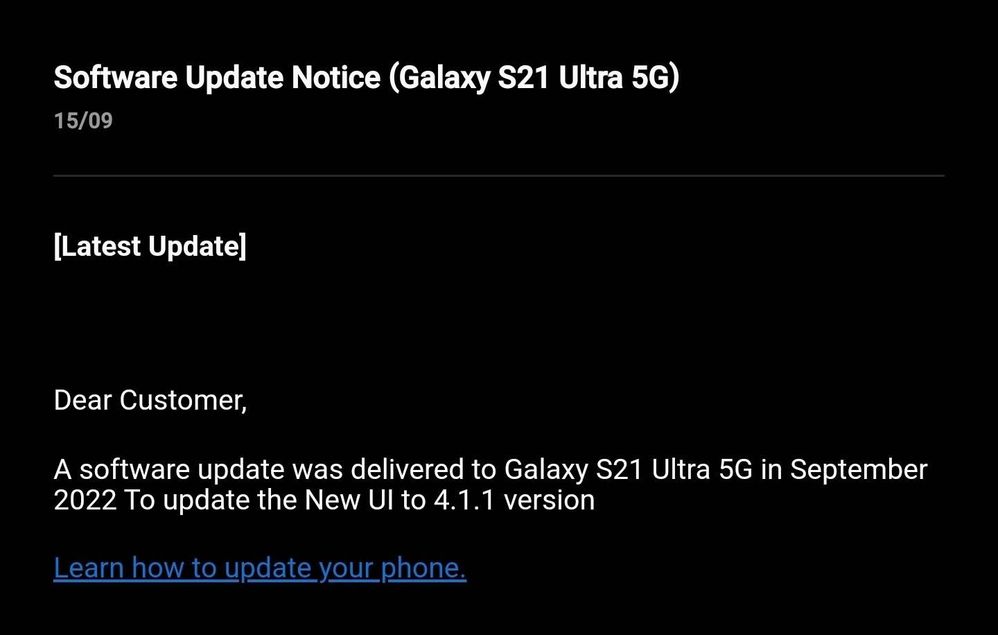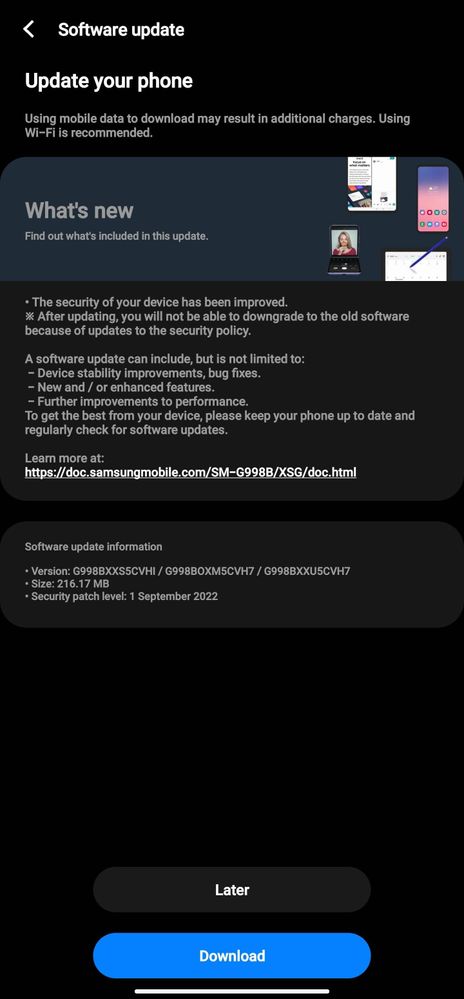 Hi,
It may come as 2nd September update, similarly August we had 2 updates.
Bro In the update from Samsung if you read then they are saying already delivered......... That's the reason I am confused.
Maybe they posted it a bit early by mistake
😂
🫣,
🤣
Yeah. Even I do received the same notice. However, 4.1.1 has released for S22 series in US only. So even Middle East is awaiting. Then it is understood that S21 series will receive later only.
Ur 2nd thought could be right
😅
. It might b a mistake too.