AoA fellas,
I hope so you are doing great and just Sharing a quick tip. Do you know there is a feature in your Galaxy that bypass charging your battery? Instead Giving direct power to Soc while gaming. To Be specific, This is a game launcher feature.
Here is how to:
1: Find and open the
Game Launcher app
on your Galaxy smartphone.
2:
Tap "
More
" in the bottom right corner.
3. Select "
Game booster
."
4. Scroll down and toggle "
Pause USB Power Delivery
" on. This setting will be greyed out if your phone is not connected to a USB Power Delivery PPS charger.
And it is available for fewer devices.
Galaxy S23 | S23+ | S23 Ultra
Galaxy S22 | S22+ | S22 Ultra
Galaxy Z Fold 4
Galaxy Z Flip 4
Galaxy A53
Galaxy A33
Galaxy A23
Galaxy M33
Galaxy Tab S8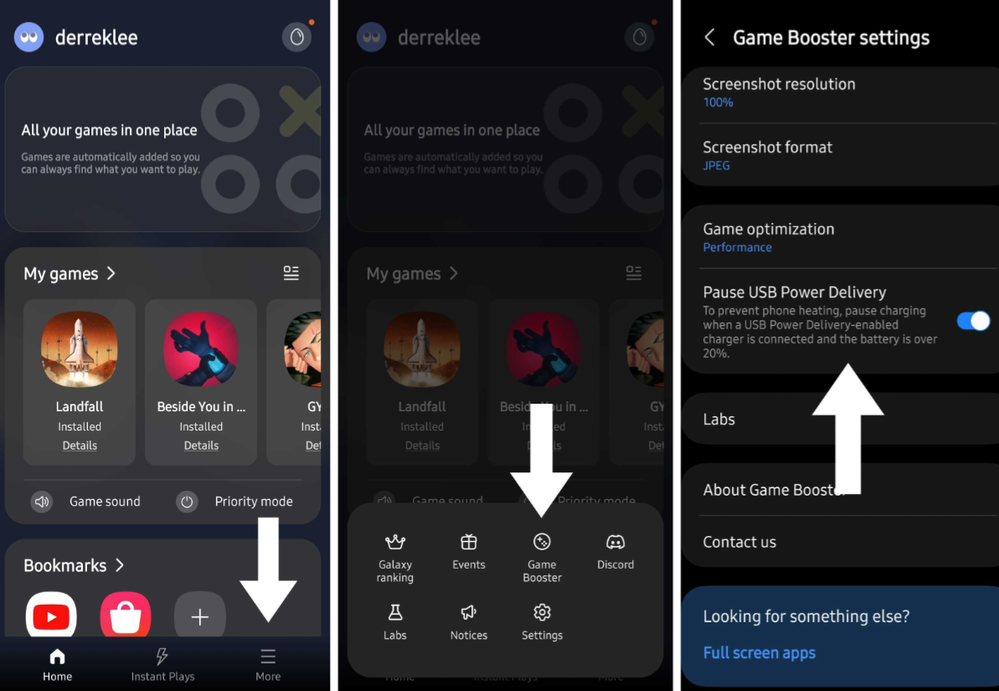 Check your Device and tell me if you've got this or not.