Hello everyone,
I'm sure many of you have used the built in photo editor app of our Samsung phones. While its not the best, it does introduce some really cool features that aren't available on some of the top photo editors out there.
Today Samsung's photo editor got a much needed update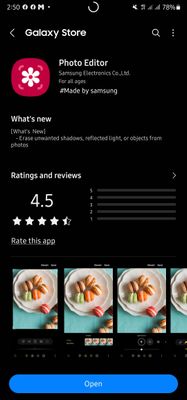 If you have Android 11 or even 12 with the new One Ui 4.0 update, I'm sure you are aware of the introduction of the object eraser to the photo editor.
With Samsung introducing One Ui 4.1 on the new Galaxy S22 series, they further brought 2 more interesting features.
These are - Reflection removal and Shadow removal.
The only device to sport these 2 features were the s22 series. But today Samsung has released this update for all compatible devices, which is great news for us.
In case you don't know how to update the photo editor, all you have to do is start editing a pic and the pop up will notify you saying there is a new update.
Make sure that the Reflection and Shadow remover modules get downloaded like in the pic below.
Once everything is properly installed, your photo editor (Object eraser) will look something like the screenshot below.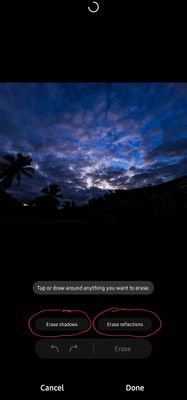 Note that you need to activate the Shadow and Reflection eraser in a section called "Labs"
Found in the photo editor itself. Refer the screenshot below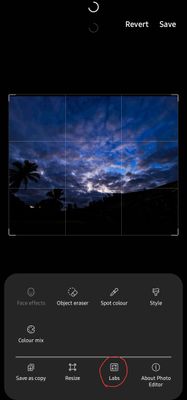 If your reached this point, you've successfully updated your photo editor and are ready to start using the new features.
Here is a LINK to anyone who wants to check the photo editor in the Galaxy store
Thanks for reading, and as always I'm just passing information that i find useful to everyone.
Have a great day!