Samsung's new Camera Assistant app gives users more advanced controls
Samsung has released a new app called Camera Assistant for Galaxy smartphones. It is a part of the company's Good Lock suite of personalization apps, offering more advanced features while using the phone's camera. The app has been released in India, South Korea, and some other markets via the Galaxy Store.
The Camera Assistant app brings more advanced camera settings to those who want to personalize their camera experience on top of what the stock camera app already offers. It features the option to enable/disable automatic HDR, soft photo texture (to soften details in the image for creativity), and automatic lens switching when shooting subjects that are away from the user
It also allows users to shoot videos even when they are using the Photo mode. Users can hold the shutter button to start shooting videos. It also allows users to set how many images should be captured when the timer is used. The new app also allows the camera to turn off automatically after two minutes when it's not being used.
Most importantly, it offers a Quick Shot option that reduces motion blur in still images. Samsung notes that the image quality may go down slightly when using this feature, but it would be of great help while shooting images of babies, pets, or any fast-moving subjects. People have been complaining about camera blur on Samsung phones, and this feature will help solve their problems.
It also offers a clean video output on external monitors when connected via an HDMI cable, hiding camera menus and buttons. All these features will be visible in the stock camera app's Settings menu under the Camera Assistant section.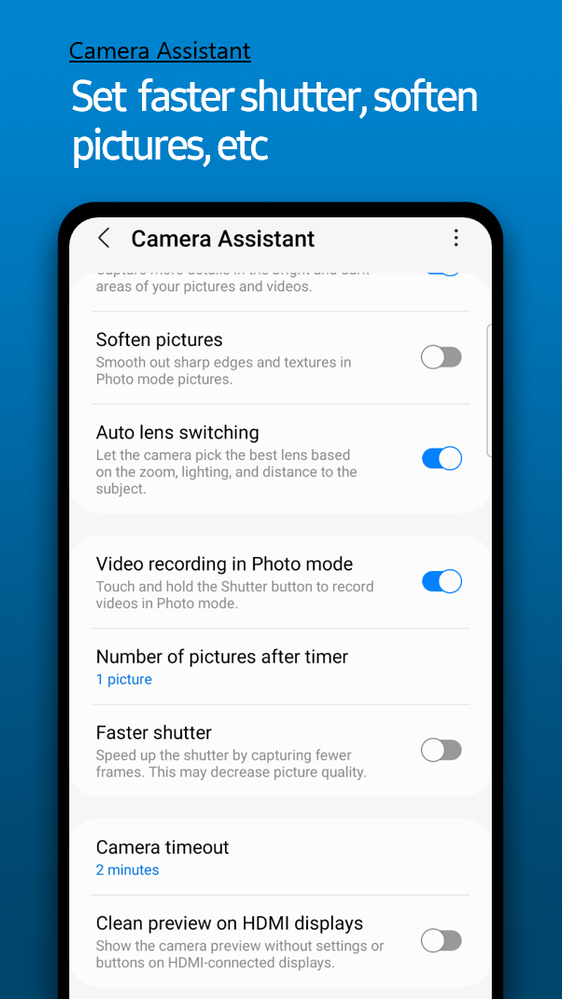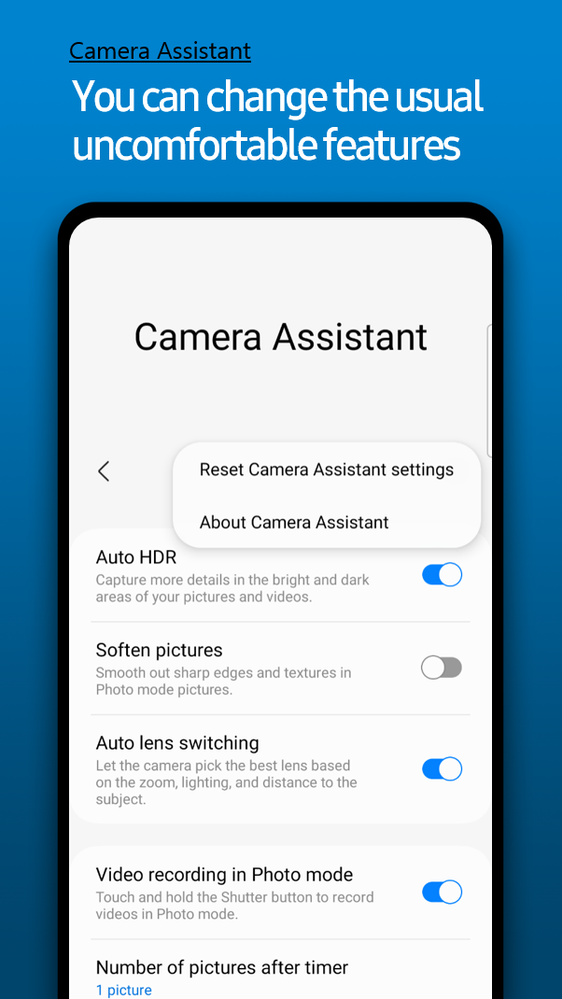 Like and share please