Samsung Galaxy S23 Series Promotional Images have Leaked; Pink S23 Phone Abounds
We are about a month away from Galaxy S23 series launch. According to rumors, our first glimpse of the S23, S23 Plus, and S23 Ultra will occur in the first week of February. The lineup's ever-so-steadfast leaks are also accelerating as the launch approaches.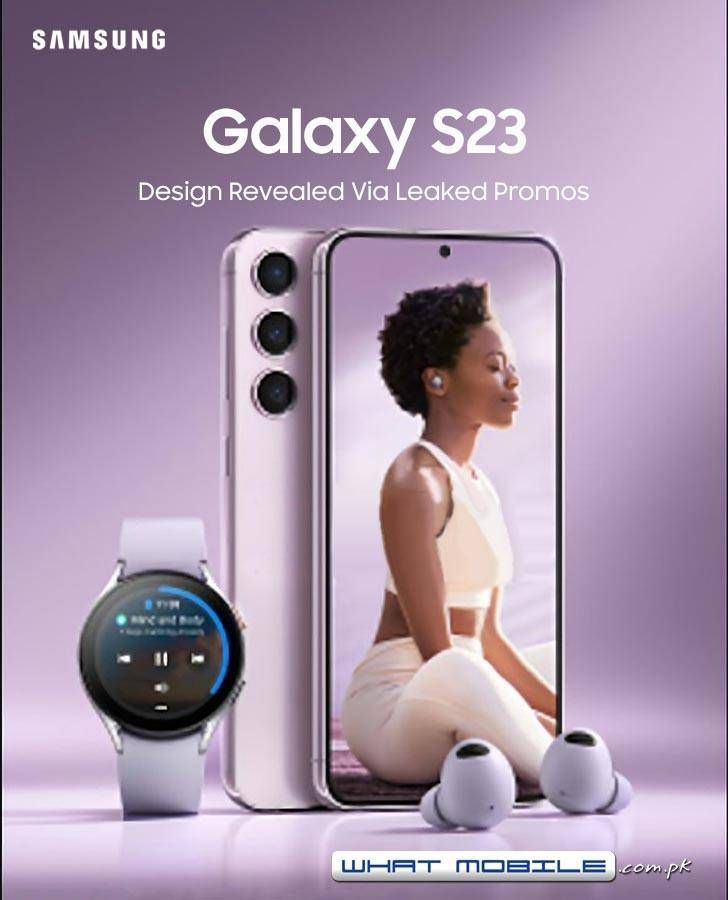 In a recent leak break, we discovered the series' promotional images doing rounds on the internet. That's right, the promotional material for Samsung S23, S23 Plus, and S23 Ultra have escaped Samsung's veil ahead of the launch. All thanks to the folks at 91Mobiles.
The marketing images confirmed not only the design of the models but also the new exclusive color "Pink" S23 plans to break out this time. S23 Ultra has a brand-new finish in a "Green" color. The images also promote the chain's official already-released wearables and earbuds.

The leaked promotional images prove that S23 and S23 Plus have removed the back camera hump to favor streamlined individual silos for each sensor. The Samsung new S model phones have slightly curved edges and razor-thin black bars around the screen.
Cover image
The leak also confirms that S23 Ultra is identical to its predecessor. However, slight aesthetic changes abound with the phone. Three lenses on the left side have rings colored in a similar coating as the chassis, unlike S22 Ultra, which has black lens rings. Screens with punch holes are standard on all devices, expectedly with 12MP selfie shooters.
Recent news aside, we've also confirmed that Samsung plans to launch these models with overclocked Snapdragon 8 Gen 2 SoCs (better GPU & CPU performance than the Vivo X90 and Xiaomi 13 series flagships based on a similar chip). And the best news is; the Exynos-based stock doesn't exist this time, so, no performance gap across different regions. For those who can't wait for a few more months, the Samsung S22 5G's retail price in Pakistan is 232,999 and the handset is readily available nationwide.
Samsung galaxy a10s black