So I Bought a Samsung Samsung SMGUA50AU7700 4K 50" smart tv from Singer Homes Kandy on 11/10/2021.
Normally Samsung Televisions are splendid
And will last a long time if you use it properly.
My particular unit had a fault with the display
Where it suddenly decides that it shouldn't turn on,
And on 20/12/2021 I sended it to Singer service to repair the fault.
But 3 months later they sent it back saying "There isn't anu fault with the device it's somehow your own fault and we need video proof of the happening."
So I waited until it did it again 1 week after receiving it I recorded it and sent the video to prove the fault then on 23/06/2022 after waiting they came to pick it up and since then we haven't seen it to this day,
Now we watch Netflix on my IMAC. They say some part hasn't arrived yet,
So please if you have any suggestions to what I must do reply.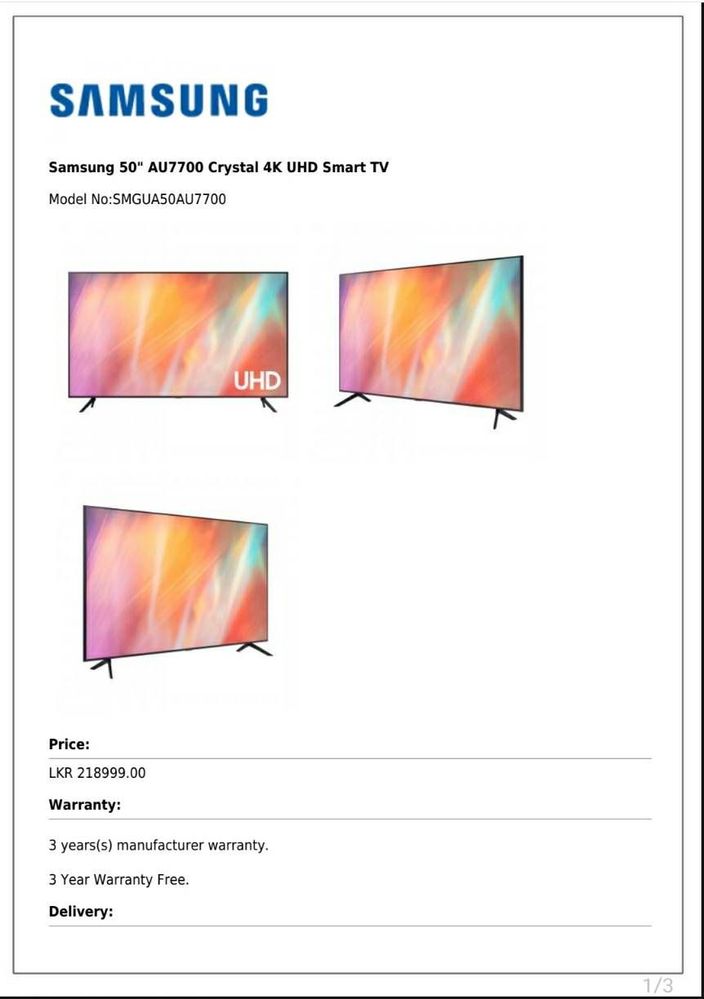 The tv
Hi... sorry to hear that. I'm also not satisfied with the Singer service centers. I also repaired my Samsung tv twice from them and both of the time they provided really poor service.
😒
So if you have any issues, deal with a Samsung service center. Every time they provided quality service to me and got a feedback about the service they provided at the service center after few days.