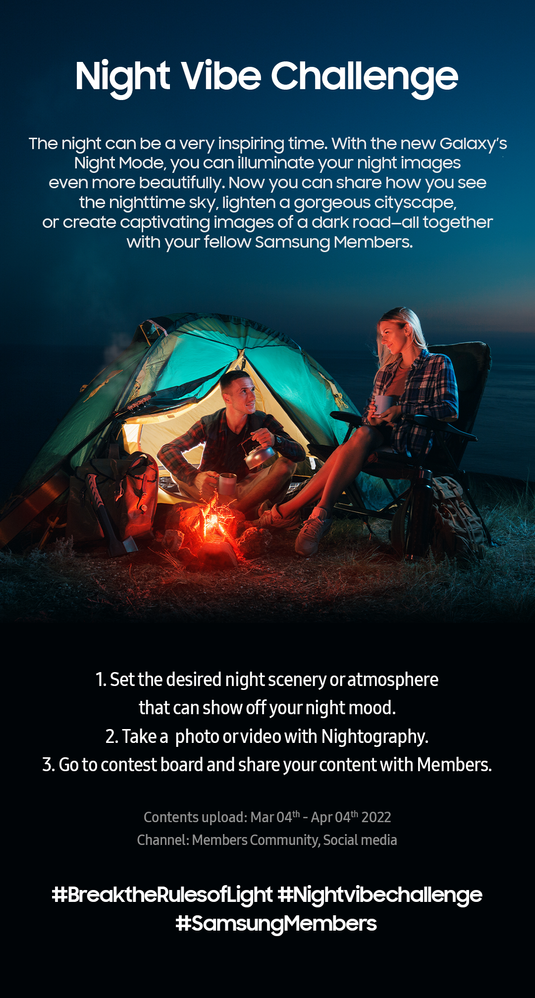 Hi Members,
The Night Vibe Challenge is here!
The night can be a very inspiring time. From night skies to gorgeous cityscapes, share your night vibe with Galaxy's night mode & win exciting gift items.
Here's how you can participate:
1. Share your night-time shots captured with your Galaxy smartphone
2. Submit your entries on the Contest sub-forum
3. Use the hashtags #BreaktheRulesofLight #Nightvibechallenge #SamsungMembers
At the end of the contest, the most creative shots will be shortlisted and featured!
Four lucky winners will receive exciting gift items from Samsung.