Issue #1 ( hardware-related)
Using the spen around the curved edges is expected not to be that precise compared to the flat surface.
Having said that, holding the phone in a landscape mode -having two flat edges on the right and left side of the phone- i should not face a problem with the precision of spen, yet i do in the highlited areas. The hovering point that reflects where the digitizer sees the **bleep** of the s-pen moves all over the place not correesponding to my hand motion. Which really drives me crazy.
I've visited two service centrers one telling me that a technician has the same device with the same issue so it's not a problem, the other one told me expect samsung to release a patch to prevent zooming in on the canvas.
I got in touch with the call center and we went on a remote session and saw the issue live and asked if i could send a video on whatsapp reproducing the issue, which i did.
That was for 2 weeks. Since then i've been calling to request a follow up on the case, they call me, i call them, again again and again with no solution repeating my words every time
and here is a video to show you what happens exactly if you are not able to download the image to guide you in pin pointing the exact location
PS the video is in real time it is just muted. You can skip forward till you see the hovering point moves to the highlited areas
Issue #2 (software-related)
The air command icon used to get pinned on both the left and right edges, regardless how you hold your phone (in portrait or landscape modes). Now it doesn't it only gets attached to the right side and on the left it is shifted which is very annoying.
I also got in touch with the call center regarding this issue. But no promises or solutions so far.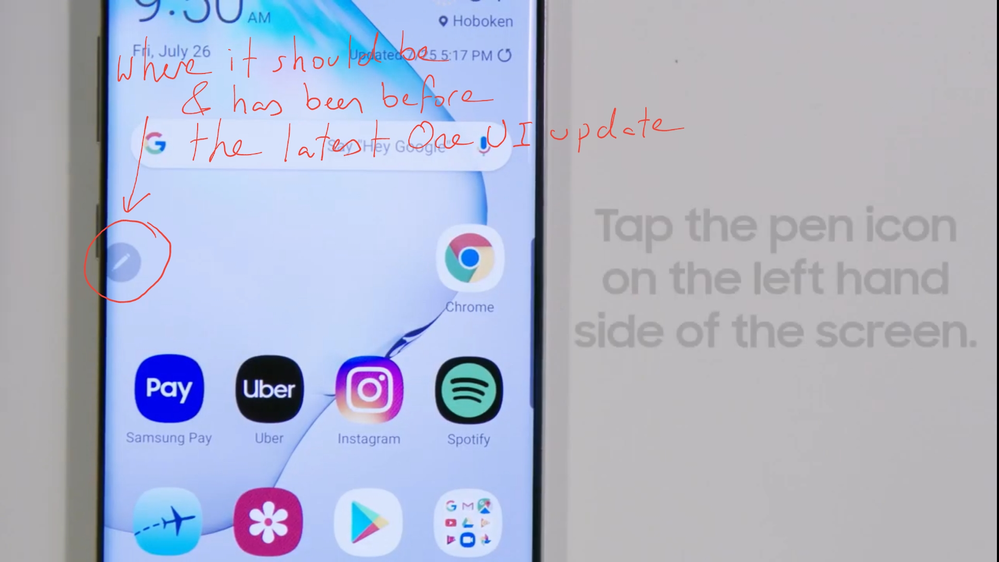 Air command icon right position on the left edge
The following 4 fotos shows manually where the icon gets pinned holding the phone in portrait and lanscape positions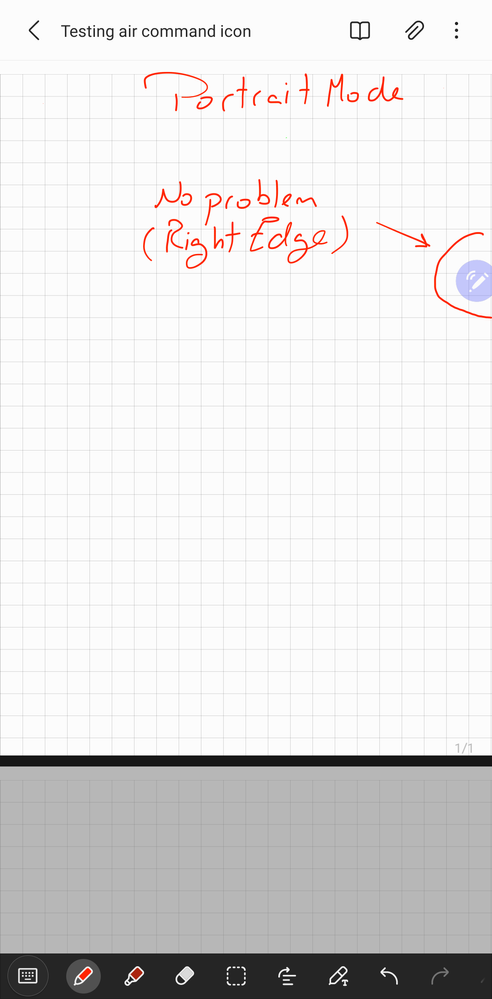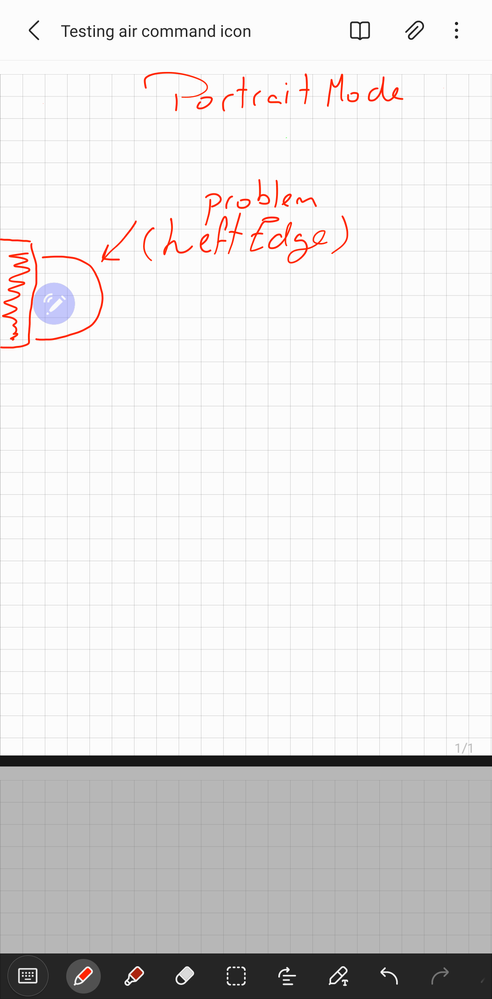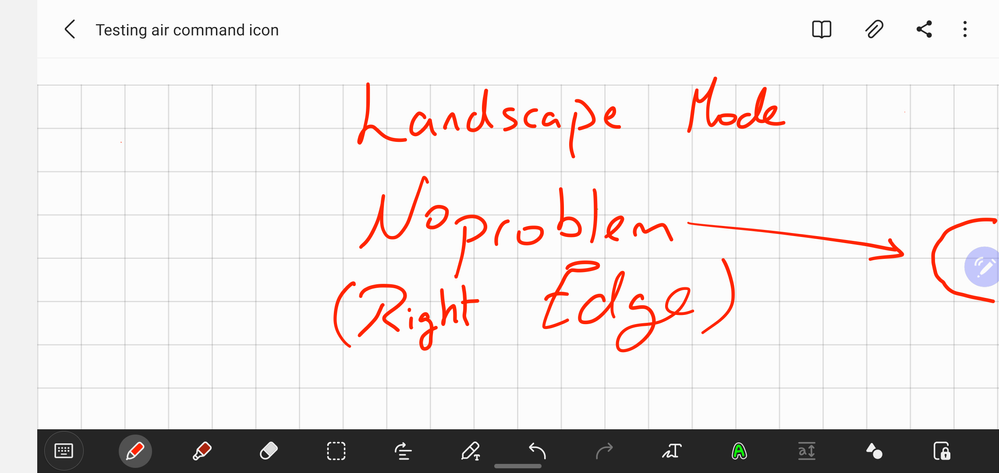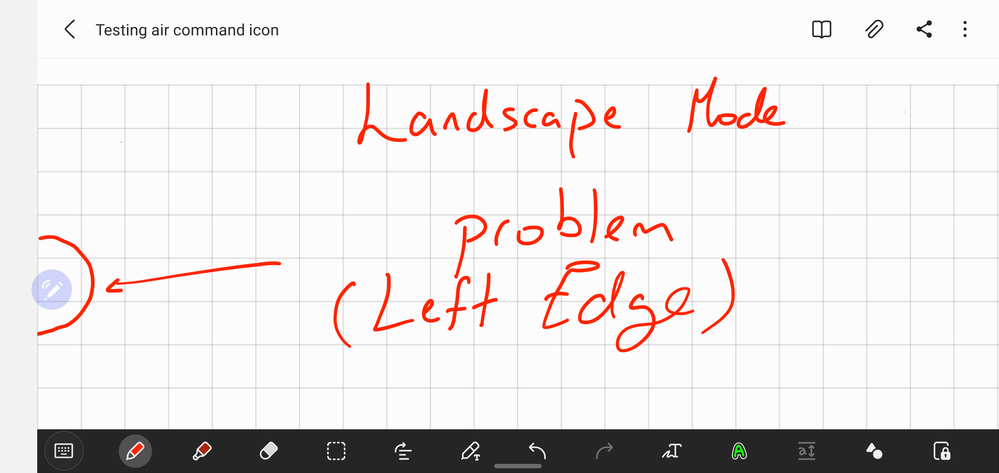 The following 4 photos shows the same behaviour with the help of settings>developer options> show borders layout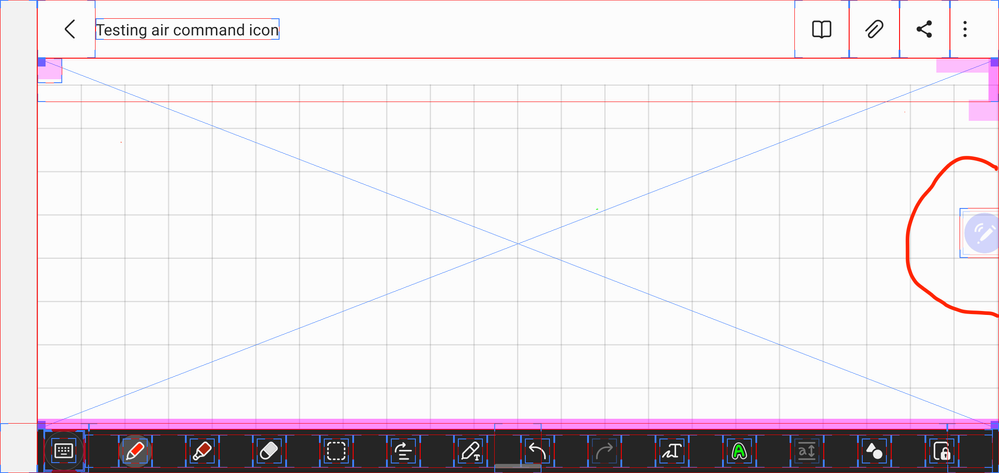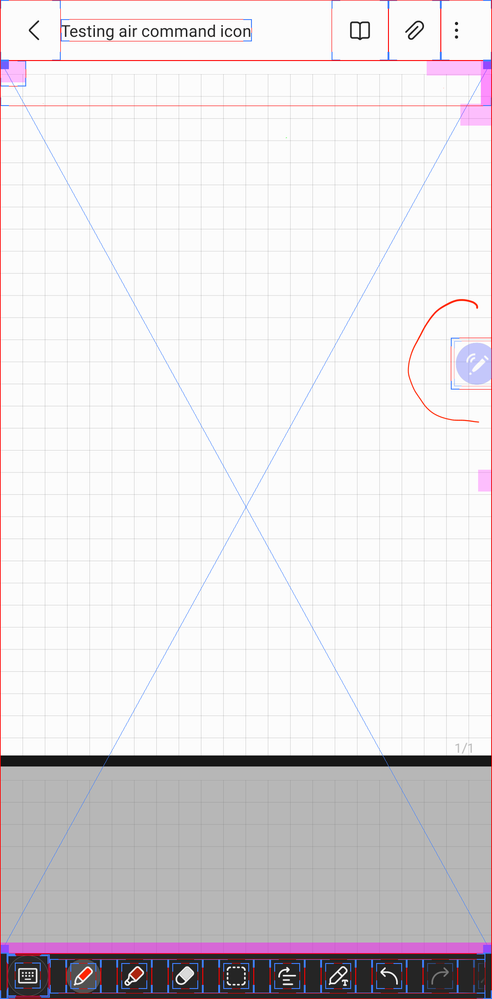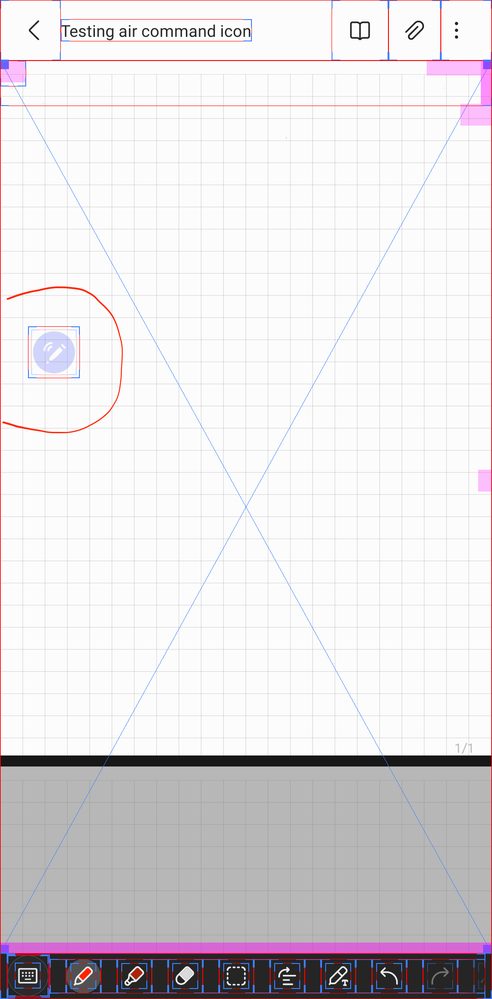 PS
I have done a settings reset and a factory resulting in no change
Don't suggest using the diagnostic menue in testing out the spen