Hello fellow members,
The Samsung Galaxy Watch 3 is my choice for a smartwatch. Do you know why?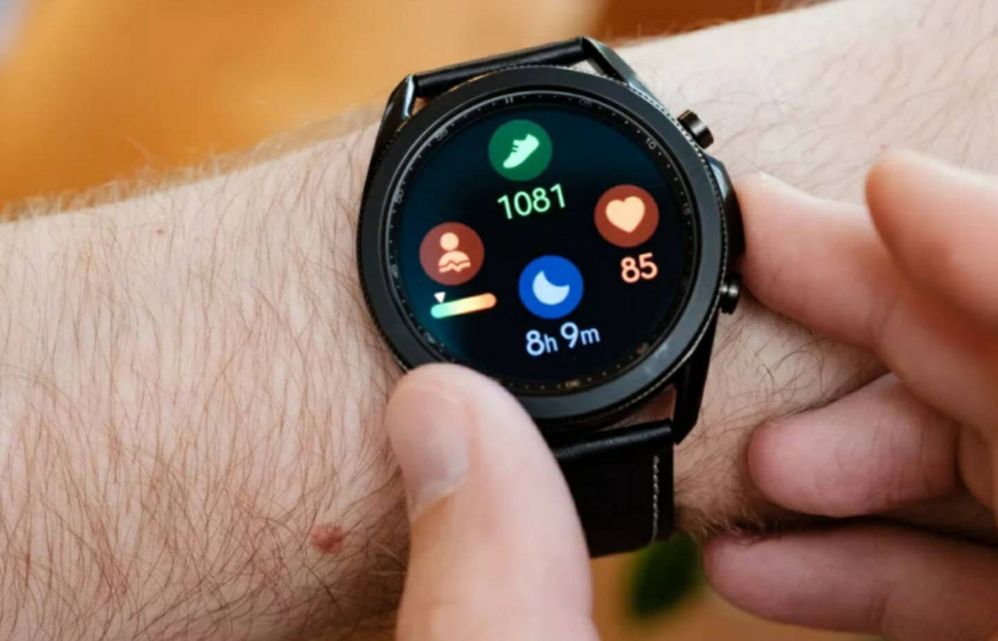 The Galaxy Watch 3 follows Samsung's tradition of making a smartwatch look similar to a traditional watch, complete with a round face. The Watch 3 has a dressier design that seems to be meant for more everyday wear as opposed to a dedicated running watch. Samsung did increase the size of the display on the 45mm version to 1.4 inches, which is quite large and makes the watch look even bigger on the wrist. (The 41mm version has the same 1.2-inch screen as the 40mm Watch Active 2 and 42mm Galaxy Watch.) It's a bright, colorful display with a sharp resolution that's easy to see both indoors and out. It also has a full-color always-on function so you can read the time without touching the watch or waving your arm around, as all smartwatches should. The best advantage of the Watch 3 over the Active line is its physically rotating bezel(that's my favorite), which you can use to scroll through the interface. It's extremely satisfying and easy to use, and it's the best way to navigate a smartwatch that I've tried. I much prefer it to the touch-sensitive bezel on the Active and Active 2.

Though the Watch 3 is designed for more everyday use, it still comes with a handful of new fitness tracking features. In addition to the usual activity tracking, automatic workout detection, and heart rate monitoring, the Watch 3 now has enhanced sleep tracking, blood oxygen (SpO2) monitoring(The most useful feature during this pandemic), and VO2 Max reporting. It also has a feature to automatically call an emergency contact when a fall is detected. The updated sleep tracking features are very helpful. Samsung now provides a "score" to better judge how effective your sleep was, based on how much time it detects you were in each sleep stage. It can help in planning your bedtime as the quality of sleep is an important factor for fitness.
Also, seamless compatibility between the Galaxy Watch3 and other Galaxy devices, including the Galaxy Note20 and Galaxy S21 series, amplifies your mobile experiences. You can set automatic reply options for both messages and images, and easily view emoticons and photos directly from your wrist. You can also effortlessly control your mobile experience; play your favorite music from your phone with the rotating bezel; and use simple hand gestures, like clenching and unclenching your fist to receive a call, or rotating your wrist to mute alarms or incoming calls. For those who spend extended periods away from their phone, LTE models are also available, allowing you to take calls and messages, stream your favorite playlists, and access your favorite apps on-the-go.
Galaxy Watch 3 is my choice for a smartwatch, what is yours?