Finally!
After being announced at the Galaxy Unpacked 2023, I'm pleased to announce the arrival of a native official final version of the WhatsApp for the Galaxy Watches that use Wear OS !
The Compatible devices are the Galaxy Watches 4, Galaxy Watches 5 and Galaxy Watches 6 in all sizes, models and variants!
Just open the Google Play Store from your watch, search for Whatsapp(will probably be on top as most downloaded) and install it.
After the installation is done, you will receive a notification on the phone stating a new device is trying to log in, you will have to approve it, then a code will popup on the watch, you will enter it on the phone and synchronization will start.
It's the same logic as opening WhatsApp Web, you will be able to view your chats, photos, and anything that is compatible to be viewed on the watch, and wait for the best part, SEND AND RECEIVE AND HEAR VOICE NOTES from the watch!
The official roll out started on July 19, few days before the Galaxy Unpacked 2023, as it was in beta and testing before that.
WhatsApp Icon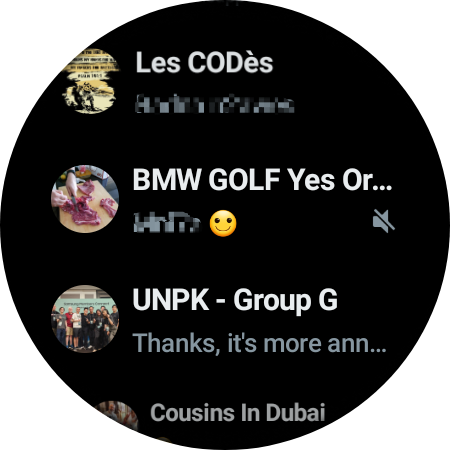 Open Chats and groups.
Listening to audio.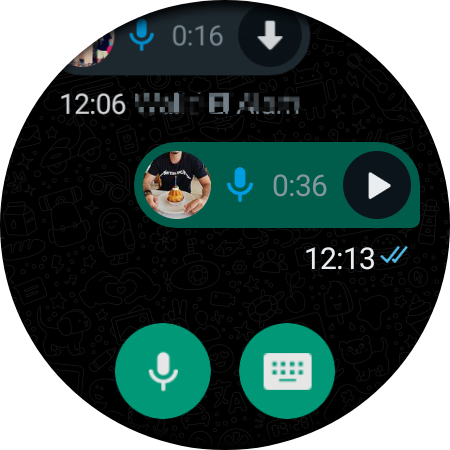 Receiving and sending audio.
Recording audio.
Very cool!!
Thanks for sharing with us 💙