Who still remembers the Samsung Gear S. When the first time I saw this watch, it immediately caught my attention. Going out wearing this thing, specially in watch shops this watch use to get sights like no other. Why? Because its something so different that I couldn't let it go away from me. Perhaps no other watch was designed like this. And people use to ask me, what is that I was having on my wrist.
This has been with me for 5 years now, but still it never gets old! Well... the time came on again of buying a new watch. And it was very obvious that I would only rely on Samsung Wearables. For me, I wanted a wearable that not only looks good, but still provides the same high level of perfomance that the Gear S provided. And it created a doubtless decision of getting The Galaxy Watch.
Yet again, the choices I made in the past 5 years never dissapointed me. Because Samsung kept on delivering the latest and greatest of all time. But yet again, after getting the Galaxy Watch I still can't forget the magnificient Gear S which still catches attention even after so many years!
Perhaps it is true that Samsung did create something which catches everyone's attention. And that is just too great of saying Old is Gold!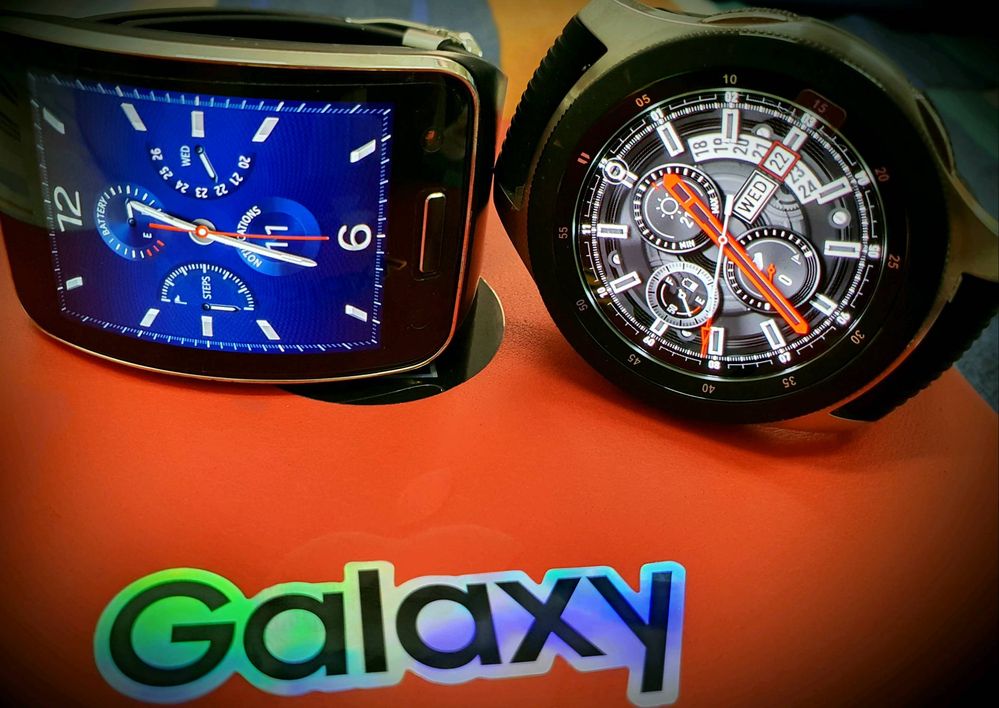 Hello,
We are glad to have such loyal customers through-out the years.
Please share with us any concerns or issues you are facing and we will help you to solve them.
Thank you.
Having Samsung products means a worry free life! Whether its my Note 10+ or my Galaxy Watch, they never ever let me down. Just I wished if I could've got the Galaxy Studio back cover. When I changed from Galaxy S9 to the Note 10 Plus, I lost my personalized Galaxy Studio back cover. Wish I could get it back for my Note 10 Plus as well.
😀