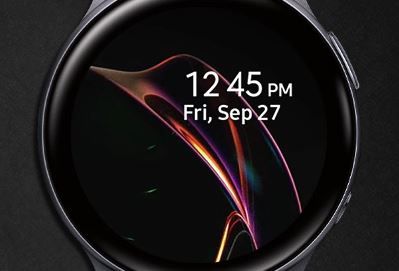 Your watch is really durable, but just like everything else, it needs some love. Make sure you're giving it the very best care. We have some tips to keep your watch running smoothly. You can increase the battery life, clear storage, and clean the memory to make sure it's always running great.
Note: Available screens and settings may vary by provider, phone, or watch.
Use the About watch feature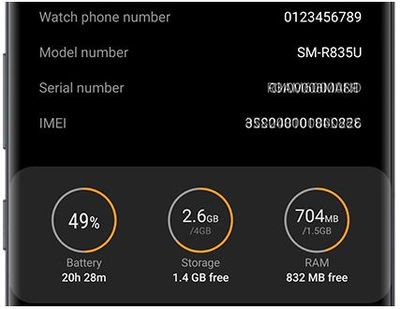 Every watch performs a little differently. Once you know what's going on with your watch, you'll know what to expect.
Open the Galaxy Wearable app on your phone, and then tap About watch or About Gear. From there, you can choose between Battery, Storage, and RAM. Adjust the settings as needed to keep your watch running smoothly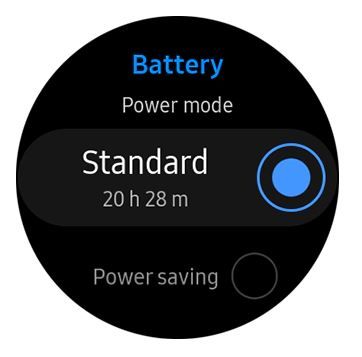 Just like people, watches perform better when they have some energy in reserve. You can use Power saving mode or Watch only mode to increase your watch's battery life.
To access these features, navigate to Settings on your watch. Swipe to and tap Battery. Then, choose your desired setting. Keep in mind that certain settings may be changed or turned off in order to increase the battery life.
The following list is a description for each available setting.
Default

or

Standard: The standard power mode where you can use all of your watch's features.
Power saving mode: This mode will use a grayscale Home screen, turn off all functions (except calls, messages, and notifications), turn off Wi-Fi, and limit your watch's performance.

Watch only: This mode will let you use the watch like a normal watch but will disable all smart functions.

Optimize battery: Optimize your watch's battery by changing certain settings. This feature is only available on the Galaxy Watch Active and Galaxy Watch Active2.
Got too much junk cluttering up your watch? Time to clean it up.
From your phone, open the Galaxy Wearable app. Tap About watch or About Gear, and then tap the Storage icon. Next, tap Clean now. You can also see how much space images, audio files, and apps are taking up on your watch.
Stop apps that are running in the background, so your watch has room to breathe.
From your phone, open the Galaxy Wearable app, and then tap About watch or About Gear. Next, tap the RAM icon. Deselect the apps you want to keep running, and then tap Clean now.
Note: By default, all apps will be selected to stop running.
Options
Mark as New

Subscribe

Email to a Friend
Options
Mark as New

Subscribe

Email to a Friend
شلون طريقه تشبك على التلفون من الجهاز